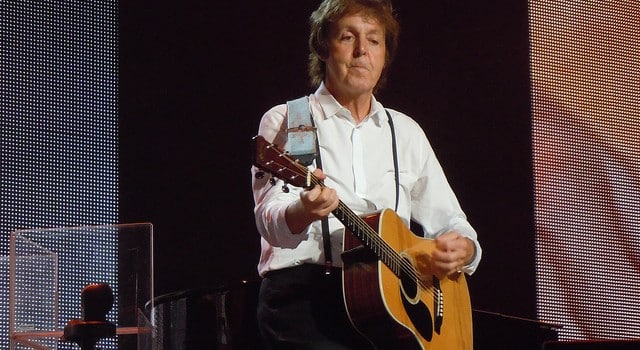 Paul McCartney has announced a host of new tour dates for this year. McCartney's One on One tour as it is known is set to kick off in April.
So far he has just announced the first batch of dates with more presumably to be announced in the future. McCartney is set to play in the likes of Portland, Seattle and Vancouver on his new tour.
A press release for the new tour suggests that "there will be no shortage of surprises." His last stint on the road was his Out There tour which finished up in October of last year.
Speaking about the recent death of Beatles producer George Martin, McCartney said that he was "like a second father" to him. In a very moving statement from Paul he spoke about the influence Martin had on the band.
He said "He guided the career of The Beatles with such skill and good humour that he became a true friend to me and my family. If anyone earned the title of the fifth Beatle it was George."
"From the day that he gave The Beatles our first recording contract, to the last time I saw him, he was the most generous, intelligent and musical person I've ever had the pleasure to know."
Photo Credit: Chuck