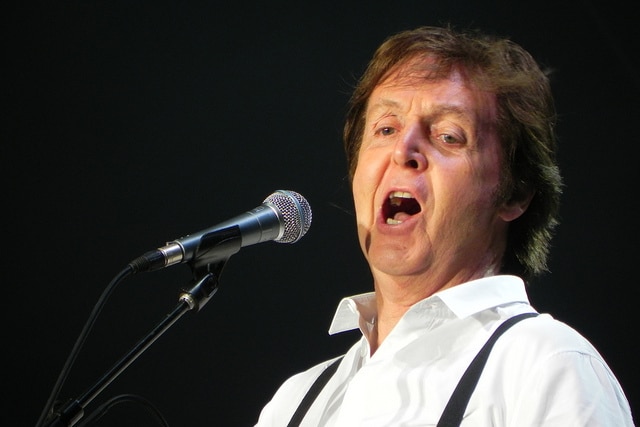 Paul McCartney was joined on stage by Dave Grohl for a special performance during McCartney's London show.
During Paul McCartney's Saturday night show at London's O2 Arena, Dave Grohl joined the former Beatle onstage for a rendition of Beatles classic 'I Saw Her Standing There'. The pair first performed the song together back in 2009 at the Grammy Awards with Grohl serving as drummer. However Saturday night's performance saw Grohl join McCartney centre-stage to play guitar and provide vocals on the chorus.
The pair had also worked together to record 'Cut Me Some Slack' with Nirvana bassist Krist Novoselic and Foo Fighters guitarist Pat Smear. The Grammy winning song featured on Grohl's Sound City documentary. Speaking to Rolling Stone about the collaboration McCartney said "It was magic for me playing with these guys."
Fans were in for another surprise when McCartney performed 'Temporary Secretary' from McCartney II live for the first time ever.
Foo Fighters will be headlining Slane this weekend (May 30th) with Hozier, Ash, Kaiser Chiefs and The Strypes.
Photo Cred: darioferrini