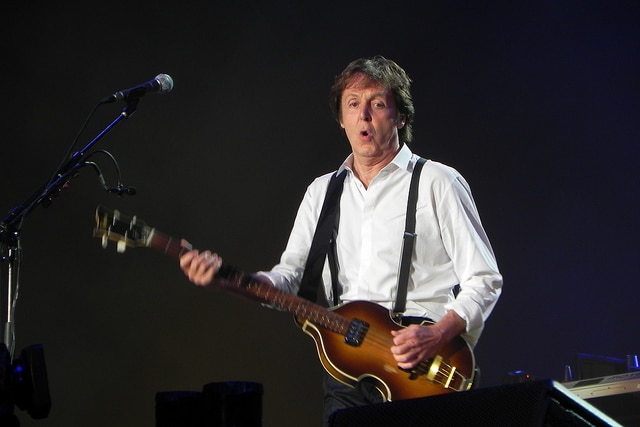 Apparently back in 1998 Paul McCartney was touted for the role as Ross's Father-In-Law for the two-part finale of Season Four. They wanted Sir Paul to play the father of Emily Waltham who was marrying Ross in London. In the end, the role was played by a Scottish actor named Tom Conti.
In a interview with The Huffington Post, Friends casting director Leslie Litt revealed their intentions to have McCartney involved in the show. Litt told of how she got in touch with him "I went through his manager and gave him all the details", McCartney eventually replied "He thanked me for my interest and said how flattered he was, but it was a very busy time for him."
Friends is no stranger to having guest stars on the show and has had countless celebs on the show down through the years. In terms of musical guest, there hasn't officially been any even though there was an entire episode that revolved around Sting. Even though he wasn't actually in the episode his wife Trudie Styler represented them and there was plenty of references to iconic musician.
Photo Credit: darioferrini