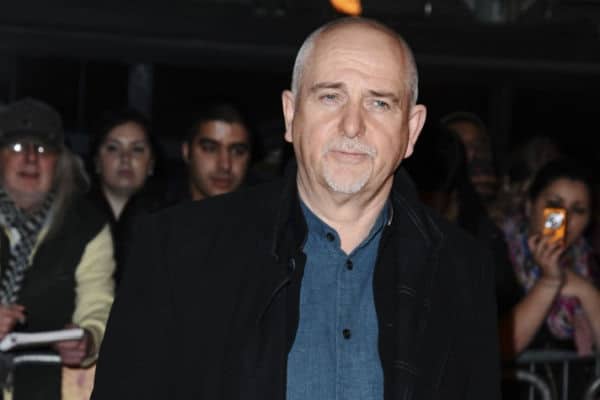 Would you like to listen to the article instead of reading it?
Peter Gabriel has confirmed a date for the physical release of his latest studio album, 'I/o'.
The album which will arrive via Real World Records on December 1, has seen Gabriel release all 12 tracks as stand-alone videos, including unique artwork from many artists, along with various mixes.
The former Genesis singer has also performed these songs on his recent US and European Tours.
Each track has also been released by Gabriel on a full moon, including 'Olive Tree', and 'So Much'.
Check out the Dark-Side Mix 'So Much' here, as well as the Bright-Side Mix here.
On this album, Gabriel said, "After a years-worth of full moon releases, I'm very happy to see all these new songs back together on the good ship i/o and ready for their journey out into the world".
"different characters to the songs"
Arriving in December, 'I/o' will be released as two stereo mixes, the Dark-Side Mix which was reshaped by Tchad Blak, and the Bright-Side Mix, which was handled by Mark 'Spike' Stent.
The three disc set will also feature another mix, the In-Side Mix in Dolby Atmos, including Blu-Ray.
Praising the work carried out by Blak and Stent on this project, Peter Gabriel stated, "We have two of the greatest mixers in the world in Tchad and Spike and they definitely bring different characters to the songs".
He also added, "Tchad is very much a sculptor building a journey with sound and drama, Spike loves sound and assembling these pictures, so he's more of a painter".
That's not all.
The album will also be released on vinyl, with a number of exciting extras.
These include a 2 LP Dark Side mix and 2 LP Bright Side Mix, as a 2 CD set featuring both mixes, a 2 CD and Blu-ray set featuring both mixes plus the In-Side mix and a 2 CD, 4 LP, and Blu-ray box set, which comes in a case-bound book.
This book is also expanded liner notes, and a poster and which will be released on March 8.
Earlier this year, Peter Gabriel also had his say on the phenomenon of Artificial Intelligence. Find out what he said here.