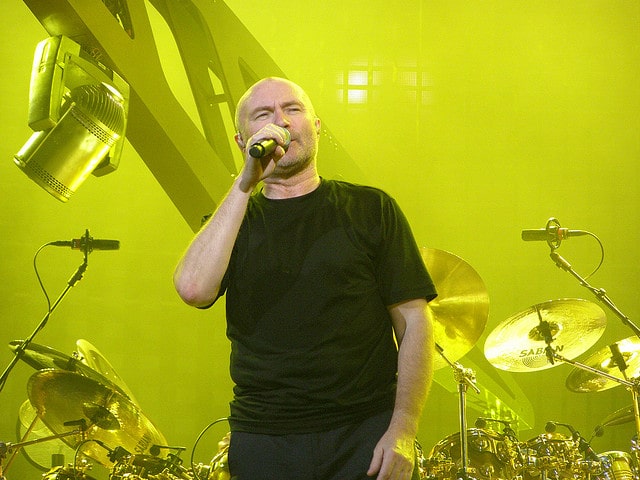 Although Phil Collins is coming out of retirement, he said that he won't be going on a full tour. He will only be playing a couple of shows.
Collins said he would like to play a number of shows and also said that he has plans to work on some new material as well. Collins made the choice last year to reconsider his retirement plans.
There was also talk bout Collins working with Tony Banks and Mike Rutherford. Later he confirmed that a reunion with his ex-Genesis band member Peter Gabriel is very unlikely.
Speaking about the new tour he said "This thing is accelerating a little bit quicker than I would like it to. I have said that I would like to do a few shows, and now people are saying, 'You're going back on tour.'
"But I'm not going to go back out on tour. I like the rhythm of my life. It's very important to be with my kids – I do not want to go back on the road," adding that "Same thing with the record. People are saying I'm making a record, and I'm not. I haven't written a song yet. Things have been elaborated upon to make a better story, but I'm not sure how that will take shape yet."
Photo Credit: Santi Banks