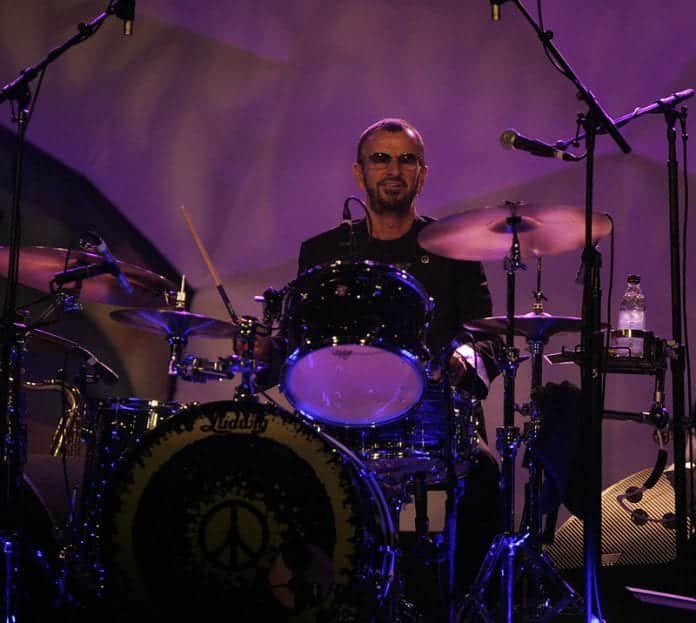 Radiohead's Philip Selway joined Ringo Starr for a rendition of the Beatles hit 'With A Little Help From My Friends' in New York this week.
Starr was playing a gig in the Beacon Theatre in New York City on Wednesday when Selway joined him onstage. Starr provided lead vocals on the track, while Selway took to the drums.
"Oh, hey man, look who's joined us," Starr announced to the crowd, and added: "They know it's Phil from Radiohead."
Watch below:
Selway released his new film soundtrack/solo album 'Let Me Go' in October. Listen to it here.
In other Radiohead news, guitarist Ed O'Brien announced that they will go on tour in 2018 earlier this week.
"Yes there are some tour dates being looked at for Radiohead next year," he told Esquire. "So I'm very busy at the moment."
The band have also announced that they will release a songbook, featuring lyrics and chords for songs from across their entire career. The songbook is available for pre-order now here!
Feature Image: Eva Rinaldi