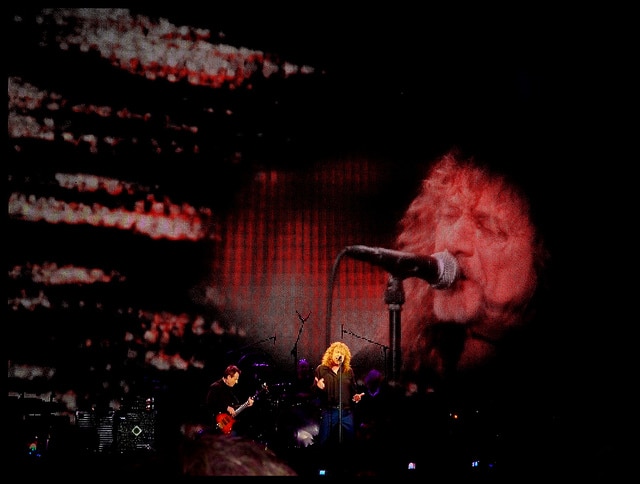 The countdown is on to World Record Store Day 2015, with Robert Plant the latest artist planning to release some exclusive material next month.
Foo Fighters' Dave Grohl has already been announced as ambassador to the day dedicated to music and independent music outlets, which takes place on April 18th.
Robert Plant will be offering up very special music for the occasion. On the back of the Lullaby … and the Ceaseless Roar album, Plant is releasing More Roar, a 10″ EP which features live tracks from the album's tour, which included a date at Dublin's Olympia Theatre earlier this year.
Foo Fighters will be releasing their own four-track EP: Songs From the Laundry Room, which features previously unreleased demos, covers and songs.
World Record Store Day started in 2007 as a way of gathering independent record store owners, employees and customers to celebrate music, and the annual event has gathered lots of support in its short existence from well-known artists.
Bruce Springsteen says "I hate to see record stores disappear, and I'm old-school in that I think you should pay for your music."
John Mellencamp reckons "immersing yourself in the environment of a real record store where music is celebrated and cherished adds real value to the experience of buying music. In some ways, that retail experience is as important as the music."
Smashing Pumpkins' Billy Corgan used to work at an indie record shop so will always have "a soft spot for the places where I still go to find the most vital music, whether new or still hidden".
Golden Discs, Tower Records and Freebird are amongst the Irish stores participating in World Record Store Day 2015. Find out more information here.
Photo Credit: Paul Hudson.