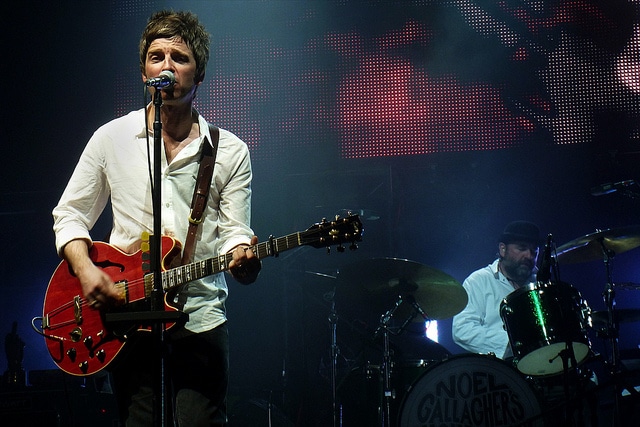 We all know Noel and Liam Gallagher aren't exactly bosom buddy brothers, but maybe Noel isn't all about the rivalry after all.
It seems the Mancunian musician (and major Manchester City fan) can bury the hatchet after all. Noel performed live on The Graham Norton Show before sitting on the famous orange couch next to former Manchester United star David Beckham.
Rather than debate the merits of their teams, Noel had a proposition for the world-famous player.
Noel told Graham about how much he hates the title he chose for his new album, but added "you'd have to go a long way to find a title worse than (What's The Story) Morning Glory?"
Graham then asked Noel why he appears in his own music videos, when he clearly loathes doing so? Noel didn't have an answer to that, but did come up with a bright idea, there and then: for David Beckham to join him in his next one!
Beckham was only too happy to oblige, saying: "I've always been a huge fan…there's a big Manchester divide…but I remember Noel being at one of the [England] games and I went up to him and shook his hand…I've always been a fan…of course I'll be in one of your videos."
Check out the video here…
Noel Gallagher and the High Flying Birds play the 3Arena Wednesday, March 4th.
Photo Credit:
Jose
Francisco Del Valle Mojica.