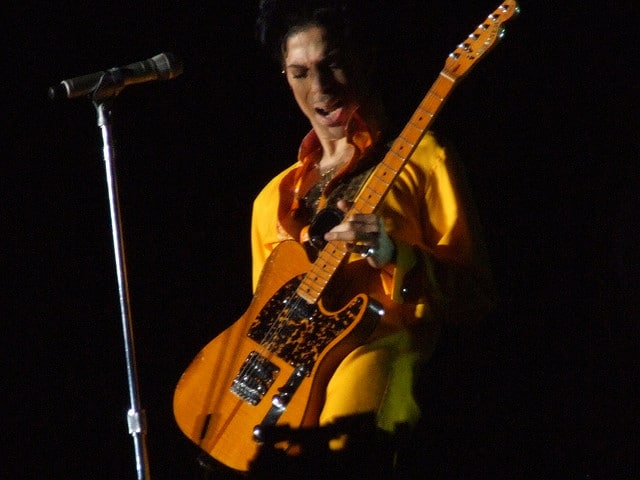 Prince is making some grand statements about the upcoming Grammy Awards, he's been telling people to watch out for an exciting surprise.
The diminutive performer promised fans that he has 'something very very special' for the 57th annual Grammys.
A source close to Prince told US Weekly that the singer will be appearing at the star studded Los Angeles event at the Staples Center on February 8th.
The Source giddily exclaimed that: "He [Prince] has something very, very special in the works!"
In 2014, the Minnesotan native put out two new albums, Plectrumelectrum and Art Official Age. They're a blend of soul, funk and rock influences.
Plectrumelectrum features Prince's all-female band 3RDEYEGIRL. Earlier this year, Prince performed in London with 3RDEYEGIRL. The band includes, Prince on vocals, Ida Nielsen on bass, Hannah Ford on drums and Donna Grantis on guitar.
Art Official Age is Prince's first solo LP in four years, featuring thirteen tracks. It is the singer's 33rd album and will be the his first release from Warner Bros in eighteen years.
He famously had a falling out with the label, that lead to him changing his name to an unpronounceable symbol and scrawling slave on the side of his face.
Prince also got rid of his official Facebook page and Twitter account. The frontman didn't end things there, he also removed the majority of his videos from YouTube. He didn't comment on why he had removed the clips and there seems to be no clear reason why the diminutive performer has chose to go on a communication blackout.