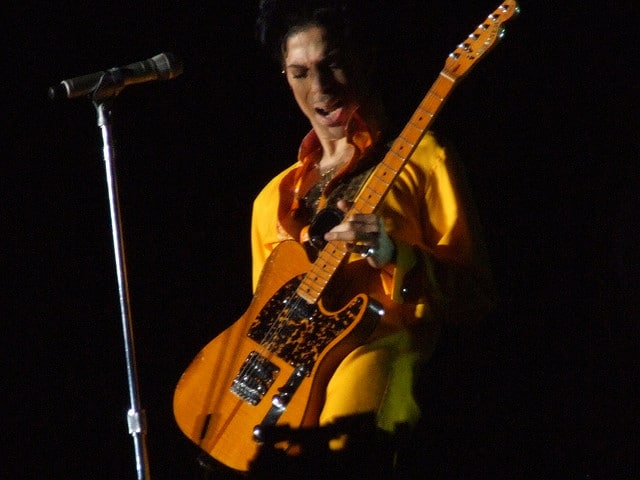 Prince has always been an enigma, and as he gets older things don't look like they're going change, the singer has deleted all his social media accounts.
There seems to be no clear reason  why the diminutive performer has chosen to go on a communication blackout, but he has gotten rid of his official Facebook page and Twitter account.
And the frontman didn't end things there, he also removed the majority of his videos from YouTube.
Prince only joined Facebook earlier this year, clearly it wasn't for him, maybe the notoriously private musician had problems with the social networks privacy settings.
During a Facebook Q&A, fans were invited to send in questions for the Minnesotan artist, out of the thousands of questions that were submitted, it took him nearly three hours to answered just one question, and that was about sound frequencies.
His Twitter handle @3rdeyegirl, named after his female backing band, that he recently collaborated with to release the album Plectrumelectrum, has vanished too.
As for the singer's YouTube account, not much has survived, the Princevevo page has been deleted and only three clips remain, an interview and two shots of the song 'Breakfast Can Wait'.
When asked to comment on the decision to remove his presence from social media, a spokesperson for Prince declined to comment.