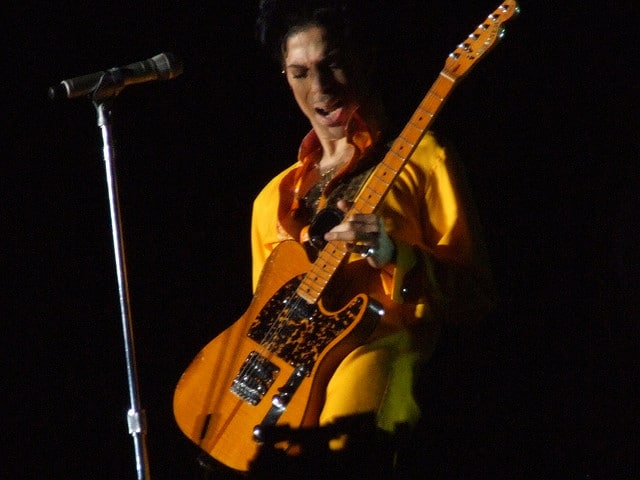 Prince is getting back to what he does best, releasing music, the singer unveils a new lyric video for his song 'ANOTHERLOVE'.
The track featured on Prince's recent collaboration album Plectrumelectrum, released in September.
In 2014, the Minnesotan native put out two new albums. The LPs Plectrumelectrum and Art Official Age are a blend of soul, funk and rock influences.
Plectrumelectrum features Prince's all-female band 3RDEYEGIRL. Earlier this year, Prince performed in London with 3RDEYEGIRL. The band includes, Prince on vocals, Ida Nielsen on bass, Hannah Ford on drums and Donna Grantis on guitar. He held gorilla style shows in Camden and Shepherds Bush, as well as a gig at English soul singers' home Lianne La Hayas.
Listen to Prince's 'ANOTHERLOVE' below.
Art Official Age is Prince's first solo LP in four years, featuring thirteen tracks. It is the singer's 33rd album and will be the his first release from Warner Bros in eighteen years.
He famously had a falling out with the label, that lead to him changing his name to an unpronounceable symbol and scrawling slave on the side of his face.
Prince also got rid of his official Facebook page and Twitter account. The frontman didn't end things there, he also removed the majority of his videos from YouTube. He didn't comment on why he had removed the clips and there seems to be no clear reason  why the diminutive performer has chose to go on a communication blackout.