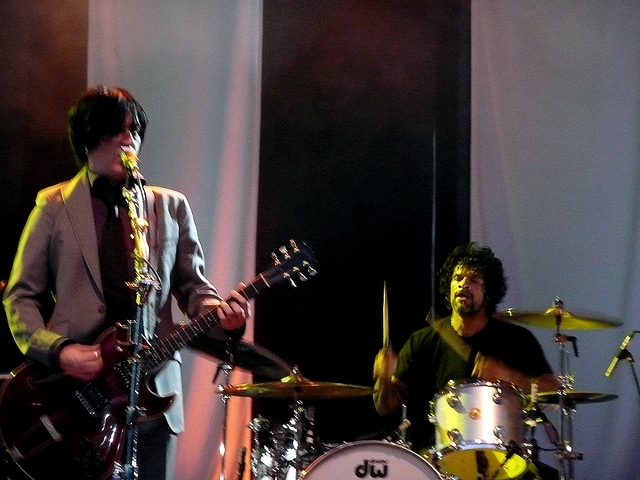 Members of Queens of the Stone Age, Mastodon & At The Drive In have recently formed a new supergroup. The new band is called Gone is Gone.
The line-up for the new experimental supergroup consists of Mastodon singer/bassist Troy Sanders, Queens of the Stone Age guitarist Troy Van Leeuwen, At the Drive-In drummer Tony Hajjar, and multi-instrumentalist Mike Zarin.
The band are set to make their live debut in Los Angeles later this month on April 27th. They also recently announced that they plan to release an EP this summer.
For now though the band have released a new single called 'Violescent'. A full 13 track album is also meant to be on the cards for later this year.
Hajjar and Zarin have worked in the past together on a number of different projects. Speaking about the new supergroup Hajjar said "The thought behind this band is to combine what most of us know from many years of being in touring/recording entities and our love of scoring," adding that "Our goal is to be able to do more of this within this project."
You can have a look at a new teaser from the supergroup Gone is Gone down below.
Photo Credit: Jen