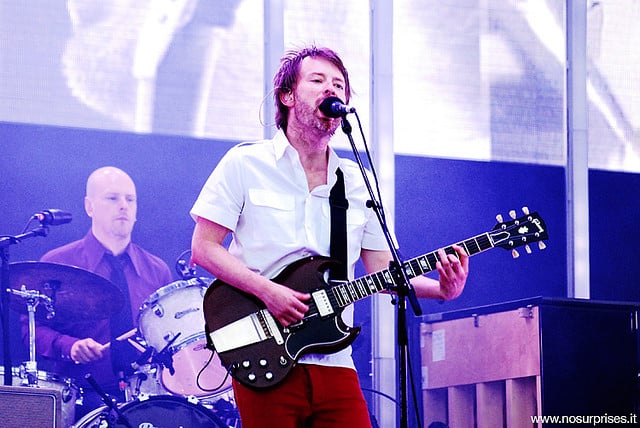 Radiohead have released a very strange teaser which features frontman Thom Yorke. The band released a short clip on Instagram earlier today (May 6th).
The band would subsequently release the teaser on a range of different social media platforms. The video does have some music in the background which could be off the new album.
The clip simply shows Thom Yorke walking around a car park with a concerned look on his face. As of yet the band haven't revealed any more information about it, but it could be a teaser for a new video.
Radiohead recently released a new track called 'Burn The Witch' from their upcoming ninth studio album. It's the follow up to 2011's King of Limbs.
The band recently went offline on social media and individual band members would also delete their personal accounts. Since then the band have released a new single, as well as updating their Facebook page and creating a new Instagram account.
You can check out the short teaser from Radiohead which features Thom Yorke here.
Photo Credit:  Alessandro Pautasso