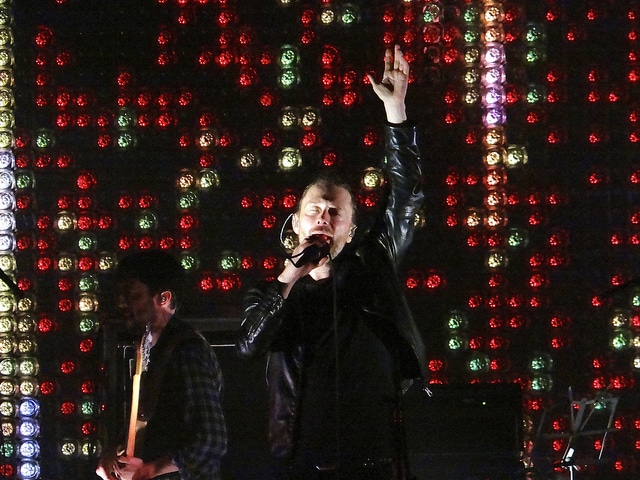 Thom Yorke has been a big critic of streaming services in the past, but now it seems that he has had a change of heart, as one of Radiohead's best albums is available to stream on Spotify.
Back in 2013 in an interview with The Guardian, Thom Yorke said "This is is like the last fart, the last desperate fart of a dying corpse," when talking about streaming services.
Despite these reservations, it appears that Radiohead have come to an agreement and they have now released one of their best albums In Rainbows on Spotify. It was done in anticipation of the release of the band's newest album A Moon Shaped Pool, which is set to be available to stream next Friday.
For the release of In Rainbows back in 2007, the band famously came up with the 'pay what you like' model. It gave fans the chance to simply pay what they wanted for the album on the band's own website.
Radiohead are currently on tour promoting their new album as they headline the likes of NOS Alive 2016 in Portugal and Lollapalooza in Chicago in July. You can listen to In Rainbows on Spotify here.
Photo Credit: Alessandro Pautasso