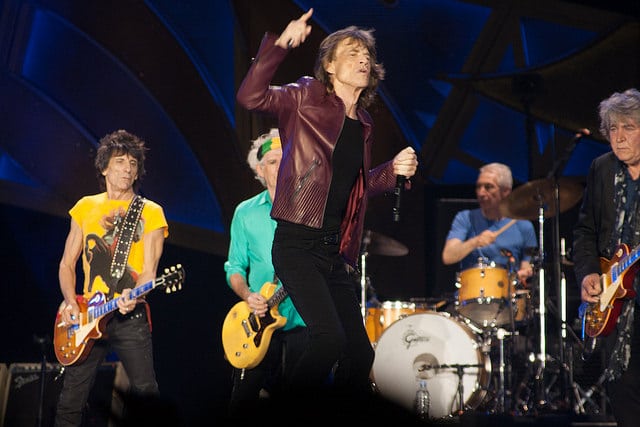 The Rolling Stones played a surprise Sticky Fingers show last night (May 20th) in Los Angeles.
Ahead of The Rolling Stones re-release of classic album Sticky Fingers next month, Mick Jagger and co performed the album in full last night in a secret show at the Fonda Theatre. Tickets went on sale for $5 (€4.49) and were sold out within seconds of being announced.
The gig saw many celebrities in attendance including Leonard Cohen, Jack Nicholson, Bruce Willis, Harry Styles, Kesha, Patrician Arquette and Steven Van Zandt.
The re-release of Sticky Fingers is set for next month and will see the album on a range of different formats including deluxe box set, super-deluxe box set, vinyl, CD and download
Recently Mick Jagger was pegged as "one of the savviest political observers" as he correctly predicted the results of the UK Elections.
Photo Cred: aka Francois aka Mister Pink