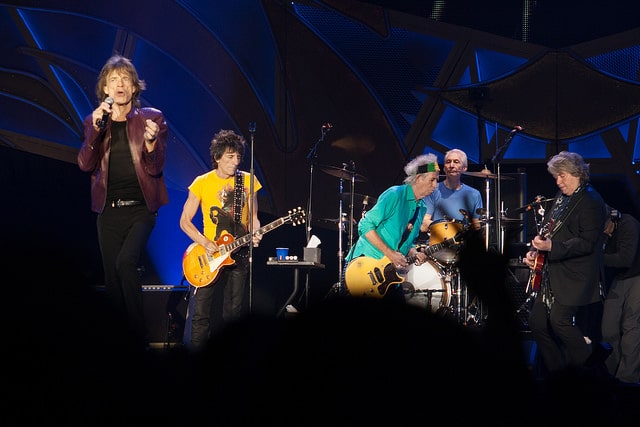 In anticipation of the re-release of their classic album Sticky Fingers, The Rolling Stones have revealed a previously unheard alternate version of 'Brown Sugar'. The acclaimed 1971 album will be re-released next week (June 8) in deluxe and super-deluxe editions containing numerous bonus tracks.
As well as an alternative version of 'Brown Sugar' they have also revealed an acoustic version of 'Wild Horses' an extended version of 'Can't You Hear Me Knocking' and an alternative version of 'Dead Flowers'. They are clearly giving the fans what the want, with numerous versions of the songs from their iconic album.
The legendary guitarist Eric Clapton plays slide on the track and it was apparently recorded during an "impromptu performance" at a birthday party for Keith Richards in 1970.
Mick Jagger has recently spoke about the possibility of the band recording new material, but doesn't mind whether he does it with the band or as a solo artist. The Rolling Stones are currently touring North America and will be playing a number of dates over the summer.
Photo Credit: aka Francois aka Mister Pink