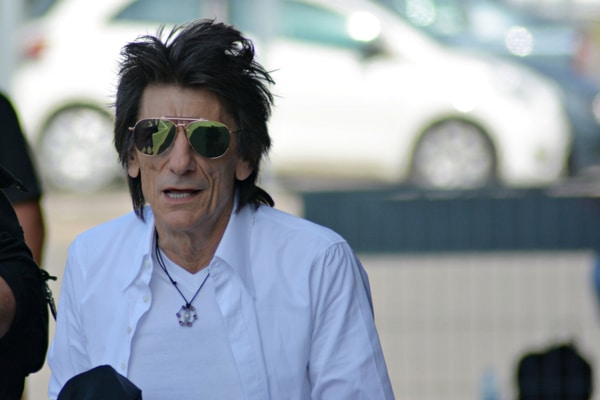 Along with the reported rebirth of Faces, Ronnie Wood has also confirmed that the Rolling Stones are to release a reissue of their album Tattoo Us, to mark 40 years since it was orginally released.
Wood on "exciting rock'n'roll" projects
Wood recently confirmed this news. He called the projects "exciting". 
"Me and Mick have done nine new tracks for the (40th anniversary) re-release of 'Tattoo You'", he said.
Tattoo Us was orginally released in August 1981 and went on to sell over four million copies in the US. The album included mainly studio outtakes that had been recorded during the 1970s. Instruemental parts and new vocals were also added to fully complete the tracks.
The best known single on the album is undoubtedly "Start Me Up". Other stand out tracks also include "Waiting On A Friend" and "Neighbours".
Reissuing for Tattoo Us
Wood's announcement that Tattoo Us will be reissued would coincide with the band's recent trend of reissuing classic albums.
Exile On The Main Street was reissued in 2010, featuring ten previously unreleased tracks from the Rolling Stones' vault. These tracks were overdubbed, updated and released for the first time.
Last year also saw the band release an expanded edition of their 1973 album Goats Heads Soup. This album also included three previously unreleased tracks.
Ronnie also confirmed that as well as working on this Rolling Stones project, the guitarist is also working on new material with his pre-Stones band, Faces. Wood also said that he is working on a tribute album to the late Jimmy Reed titled "Mr Luck".
Wood also hopes to restart the Rolling Stones' No Filter Tour which begand in 2017, but had been put on hold due to the pandemic.
Earlier this year, a rare and previously unseen piece of footage of the Rolling Stones from their 1972 American Tour came to light. It was taken from the band's performance in Pitsburgh's Civic Arena from 22 July 1972.
Check that out here.