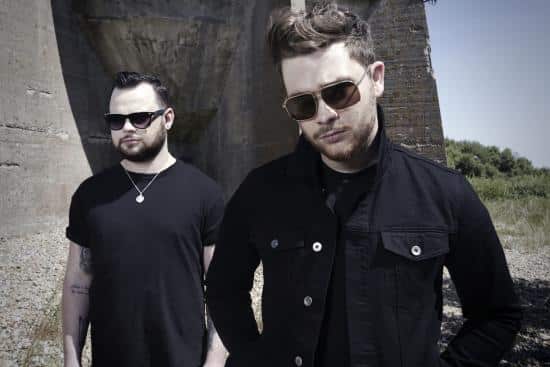 The Brighton rockers Royal Blood cover T Rex's fantastic track '20th Century Boy'.
The duo performed the song in Glasgow last night, to kick off their tour of Ireland & the UK.
'20th Century Boy' has seen a fair few bands perform their own versions of the song over the years. The likes of Placebo, Def Leppard and Siouxsie and the Banshees, have all covered the classic T Rex single.
Royal Blood are no strangers to playing live covers, they've performed versions of Pharrell Williams' 'Happy and The Police's 'Roxanne' for BBC Radio 1′s 'Live Lounge'.
The rockers have also covered Lana Del Rey's 'Westcoast' and 'Hang Me Up To Dry' by Cold War Kids.
The lads will be supporting Foo Fighters when they begin their UK tour in a few months. Foo Fighters frontman Dave Grohl says Royal Blood's self-titled debut album and the band's rise in popularity is 'so encouraging'.
Royal Blood recently posted four B-Side tracks on their official YouTube and released a new music video for 'Out Of The Black'.
The pair also played at the 2015 NME Awards and they won 'Best New Band'.
Royal Blood play at Dublin's Olympia Theatre on March 9th and 10th.
Check out their cover of T Rex's '20th Century Boy' below.
Royal Blood played:
Hole
Come On Over
You Can Be So Cruel
Figure It Out
You Want Me
Better Strangers
Little Monster
Blood Hands
One Trick Pony
20th Century Boy
Careless
Ten Tonne Skeleton
Loose Change
Out Of The Black