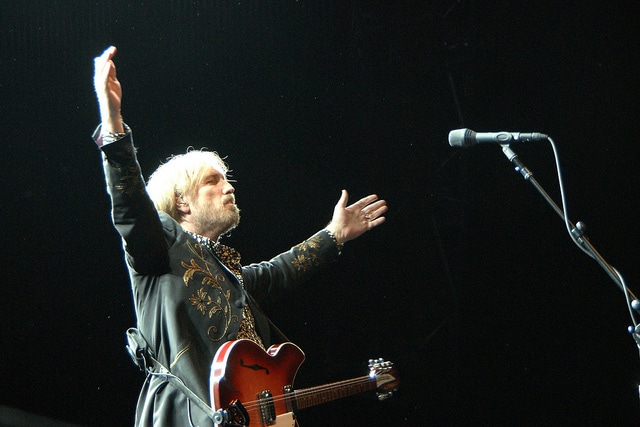 It appears singer-songwriter Sam Smith is being ordered to back down after he lost a songwriting royalties court battle with Tom Petty.
The controversy came to light after Petty fans pointed out that Sam Smith's 'Stay With Me' seemed very similar to Tom Petty And The Heartbreakers' 1989 tune 'I Won't Back Down'
The Sun reports that the young singer and the American musician settled out of court in October 2014. However, it's only now that a few details have come to light.
The settlement will see a 12.5 per cent writing credit awarded to both Petty and singer-composer Jeff Lynne. As well as producing Tom Petty, Lynne has worked with the Beatles, Roy Orbison and Brian Wilson.
The song's credit on ASCAP (the American Society of Composers, Authors, and Publishers) now names Smith, Petty, Lynne, and Jimmy Napes as the songwriters.
A source close to the case said: "When Sam's track was originally released, it was clear to a lot of musicians that there were notable similarities between the tracks. After it was pointed out to Sam's camp, they didn't try to fight it and amicably dished out royalties."
"It wasn't a deliberate thing, musicians are just inspired by other artists and Sam and his team were quick to hold up their hand when it was officially flagged."
Have a listen to both songs below and decide if you think the basic melody is the same.