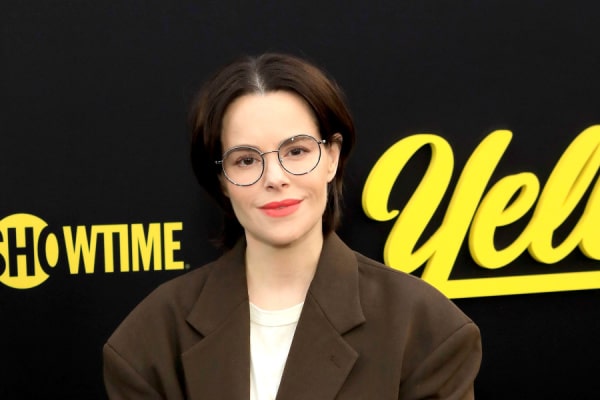 Would you like to listen to the article instead of reading it?
Schitt's Creek star Emily Hampshire has said that she is "deeply sorry and ashamed" for dressing up as former married couple Johnny Depp and Amber Heard for Halloween.
The actress dressed up as the Pirates of the Caribbean star, while a friend dressed up as Heard, referring to the pair's much publicised court case, following the acrimonious end to their marriage.
Last year, Johnny Depp won a court case battle against his ex wife Ms Heard, after suing her for defamation over an article which appeared in the Washington Post in 2018, which alleged that he had abused Ms Heard throughout their marriage.
Depp and Heard divorced in 2017, following two years of marriage.
Hampshire Apologises For "thoughtless, insensitive and ignorant" actions
In a statement posted to her Instagram account, Emily Hampshire was remorseful for her actions, calling them "thoughtless, insensitive, and ignorant".
"I want to address what is one of the most thoughtless, insensitive, and ignorant things I've ever done", she began.
"For Halloween, I stupidly thought it would be funny to dress as Johnny Depp and Amber Heard", Hampshire continued.
"I am deeply sorry and ashamed for putting something that awful out in the universe. Domestic abuse is never, ever funny".
"These are real issues with real people and I REALLY regret my actions".
Check out this statement in full here.