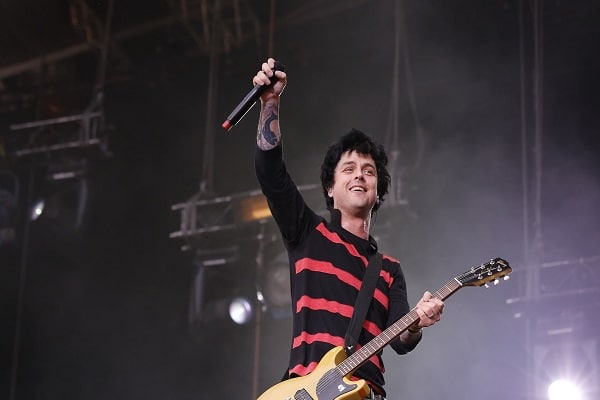 Billie Joe Armstrong has claimed that the Sex Pistols destroyed Punk music before it became mainstream.
Armstrong's comments come ahead of the premiere of miniseries 'Pistol', a six part series documenting the British 1970s Punk band, the Sex Pistols, directed by Danny Boyle.
PISTOL PUNKS – the cast of FX's limited series
Louis Partridge, @Maisie_Williams, Anson Boon, Sydney Chandler, Emma Appleton, Talulah Riley, Thomas Brodie-Sangster, and Jacob Slater celebrate in NYC. #pistolfx premieres May 31 on @hulu
(📸Frank Micelotta/PictureGroup for FX) pic.twitter.com/LzULvyEIWo

— On The Red Carpet (@OnTheRedCarpet) May 20, 2022
Armstrong On The Punk Scene
"The Sex Pistols killed punk before it had the opportunity to go mainstream back then", the Green Day frontman said. "What they had proved is that punk rock was not meant for the masses". 
He also added, "If you're picking up the guitar to play punk rock music, it's not for fame. You do this because it's something that matters to you and it's something that's underground, and that was my early experience of being in a punk band with Green Day. And obviously with Green Day it was a different trajectory altogether, but I gotta say I didn't predict that for us". 
"popped into my head"
Billie Joe Armstrong also revealed that the Sex Pistols' 'Never Mind The Bollocks' was one of the first records he came across.
"The first thing that popped into my mind when I heard 'Holidays In The Sun' is how those guitars sounded so gigantic and real; and hearing [John] Lydon's vocals, how he was just sort of this anti-singer", Armstrong said.
"For me, it just had a huge impact. Everything about it, from the lyrics to the guitar sounds to the songs, I thought was just perfect". 
Speaking about their impact on rock bands today, Armstrong elaborated further.
"It gives you faith that music is not just there to be manufactured and corporate and consumerist", he continued.
"It's there because people are investing into their lives and reflecting the way that they feel about the world and the way they feel about themselves".
Armstrong's comments, come after bassist Duff McKagan had claimed that the punk scene and the Pistols played an integral role in the foundation of such bands like Metallica, Nirvana and his very own Guns N'Roses. More on this Nova report here.