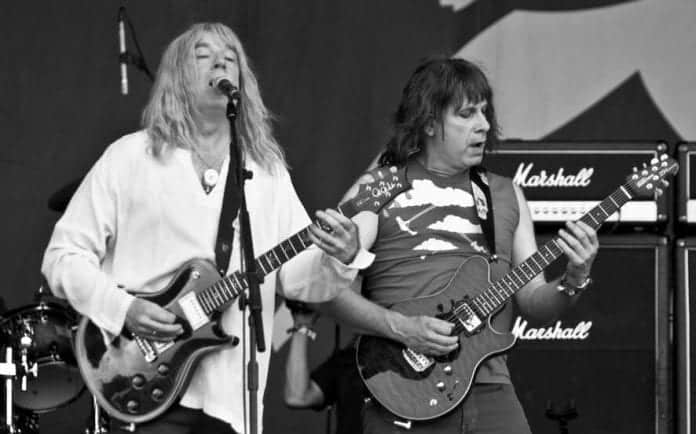 The creators of This Is Spinal Tap Christopher Guest, Harry Shearer, and Michael McKean have Reunited to sue the French media company Vivendi SA for $400 million over fraud, accounting misappropriation, and breach of contract. They claim the French company Vivendi denied them profits from the 1984 rockumentary.
Shearer – who also voices characters from The Simpsons such as Ned Flanders and Mr Burns – was originally suing Vivendi for $125 million, claiming it has not properly shared profits since buying the rights to the film in 1989 and Rob Reiner, Christopher Guest, and Michael McKean have since joined the lawsuit. The addition of the rest of the "band members" has boosted the size of the claim to $400 million.
They claim Vivendi, the parent company of Universal Music manipulated accounting data, while ignoring contractually obligated accounting and reporting processes, to deny them what was owed to them.
"The artists involved in Spinal Tap deserve fair compensation for their work," Reiner says in a statement to Rolling Stone. "It's impossible that Vivendi's income from music sales and merchandising totalled just $179 over a more than 20-year period."
Shearer alleged that Vivendi had reported to him that the movie "hasn't been profitable," despite multiple theatrical releases, home-video releases and TV airings. "Filing a claim like this one is neither fun nor easy," he said in a video statement. "Going up against a major multinational is not nearly as enjoyable as playing too loud in Carnegie Hall. But people who are squashed by large corporations can't fight back unless they have significant resources of their own. I'm incredibly fortunate to be able to fight back and I think it's important to challenge the status quo, not just for myself but I hope for all my fellow artists, musicians and creators. After all, they depend for their livelihoods on a fair return for their hard work."
Picture Credit: Chris Boland