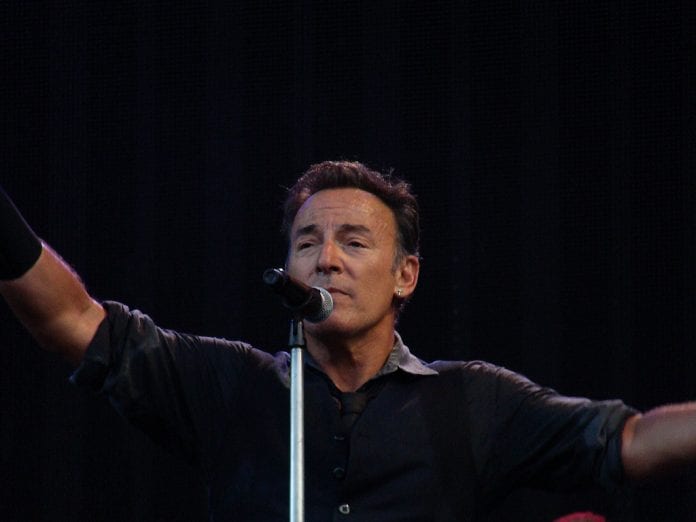 Paul McCartney was joined on stage by Bruce Springsteen during his concert at Madison Square Garden on Friday.
It was not the first time that the two had performed together. Back in 2012, the Beatles' musician joined Springsteen on stage in Hyde Park. The performance didn't go to plan though, as McCartney told the New York audience on Friday.
"The last time we played together was in London's Hyde Park and they pulled the plug." The organisers of the gig had to cut the power while the two were mid performance due to Hyde Park's noise curfew.
However, the two were able to make up for that when they took to the stage on Friday. The pair performed the Beatles' classic 'I Saw Her Standing There' twice. After the first performance, McCartney announced  "I reckon we gotta play it one more time," before playing the song in full again. You can watch the performance below.
The Madison Square Garden show was McCartney's first full performance at the venue since 2005. The concert was part of an eight show, four venue concert series in New York's tri-state area. Following the shows at Madison Square Garden, McCartney will go on to perform at Brooklyn's Barclays Center and Uniondale's Nassau Coliseum.
Photo Cred:Laura