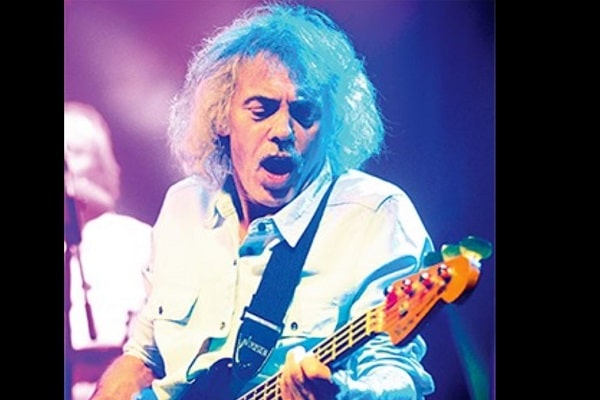 One of the founding members of rock band Status Quo, Alan Lancaster has died aged 72. The bassist who passed away in Sydney, Austrailia had been suffering from Multiple Scelrosis.
Having undergone several name changes, Lancaster formed the band Status Quo with Francis Rossi and Rick Parfitt. They went on to launch their hit making career, releasing "Pictures Of Matchstick Men". 
Lancaster worked with the group until 1985. He appeared in 15 albums. The band also enjoyed 25 UK Top 10 albums, releasing over 100 tracks. Such hits included "Whatever You Want" and "Down Down".
Lancaster's last album with the band was "Back To Back", released in 1983. His last performance as a full time member of the band came at Live Aid in 1985.
He later reunited with Quo for a reunion tour of the UK in 2013. His last ever appearance with the band came in Dublin in 2014.
Lancaster had been living in Austrailia for 45 years, since he migrated there in the 1980s after leaving Quo. He appeared in several bands Down Under, forming The Bombers with guitarist John Brewster.
Lancaster was also part of the band "The Party Boys" in 1987. They had hits including covers of Kongos "He's Gonna Step On You Again". They also covered Argent's "Hold Your Head Up".
Back in April, Status Quo had announced their Out Out Quoing Tour for Spring 2022. More on that here.
"British born music royalty"
The news of Lancaster's death was confirmed by Austrailian Entertainment reporter and close friend of Lancaster, Stuart Bennett.
"[I] am heartbroken to announce the passing of Alan Lancaster, British born music royalty, guitar God and founding member of iconic band, Status Quo", Bennett said.
"Despite having MS and issues with his mobility, Alan participated in hugely successful reunion tours", he also added.
Check out the tribute in full here.
Lancaster is survived by his wife Dayle, whom he met on tour with Status Quo in Austrailia in 1973, along with their children Alan Jr, Toni, David, and five grandchilldren.