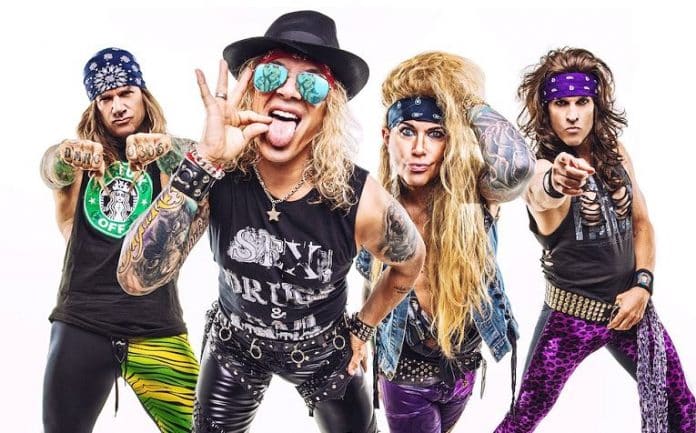 Steel Panther are set to hit these shores next year. The big hair rockers have just announced an extra Dublin show due to phenomenal demand!
The Panthers will play Vicar Street on 17th February and tickets go on sale Thursday 31st October at 10 am and booking info is below. The band's other Irish dates are:
15th February 2020 live at Ulster Hall, Belfast – Limited tickets available
16th February 2020 live at Vicar Street, Dublin – SOLD OUT!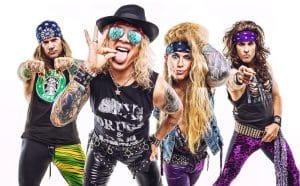 For the uninitiated, Steel Panther was formed in 2000 and is comprised of Michael Starr (lead singer), Satchel (guitarist), Lexxi Foxx (bass) and Stix Zadinia (drums).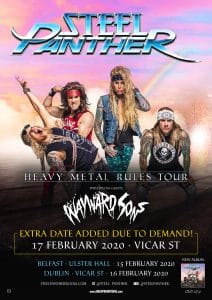 Hailing from Los Angeles, the epicenter for rock n' roll in all its debauchery and glamour, Steel Panther has established themselves as the world's premier party band, melding hard rock virtuosity with parody and criminally good looks.
Steel Panther is a global phenomenon with four full-length albums, touring across the world, platinum-level You Tube status and high-profile television appearances.
Tickets for STEEL PANTHER for Vicar Street, 17th February 2020 go on sale Thursday, 31st October at 10AM. Also available from usual Ticketmaster outlets Nationwide 24hr Credit Card Bookings 0844 277 4455 (ROI) / 0844 277 4455 (NI)
Book online www.ticketmaster.ie