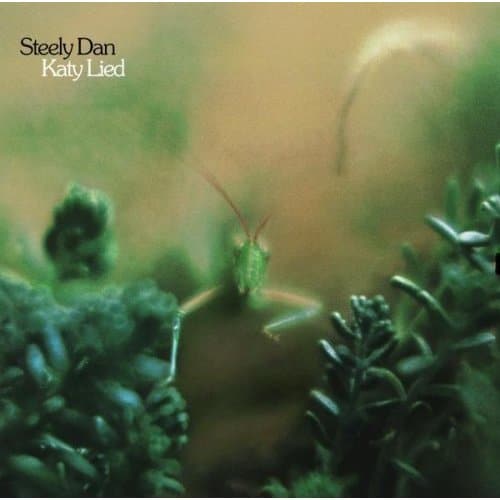 Katy Lied is the fourth studio album from Steely Dan and it was released on March 1975. It was the follow up to their critically acclaimed third album Pretzel Logic which released in 1974.
Building from the jazz fusion foundation of Pretzel Logic, Steely Dan created an alluringly sophisticated album of jazzy pop with Katy Lied. With this record, Walter Becker and Donald Fagenbegan relying solely on studio musicians, which is evident from the immaculate sound of the album.
Usually, such a studied recording method would drain the life out of each song, but that's not the case with Katy Lied, which actually benefits from the duo's perfectionist tendencies. Each song is given a glossy sheen, one that accentuates not only the stronger pop hooks, but also the precise technical skill of the professional musicians drafted to play the solos.
Essentially, Katy Lied is a smoother version of Pretzel Logic, featuring the same cross-section of jazz-pop and blues-rock. The lack of innovations doesn't hurt the record, since the songs are uniformly brilliant.
Less overtly cynical than previous albums, the album still has its share of lyrical stingers, but what's really notable are the melodies, from the seductive jazzy soul of 'Doctor Wu' and the lazy blues of 'Chain Lightning' to the terse 'Black Friday' and mock calypso of 'Everyone's Gone to the Movies'. It's another excellent record form Steely Dan in one of the most distinguished rock & roll catalogs of the '70s.
Tracklist:
1. Black Friday
2. Bad Sneakers
3. Rose Darling
4. Daddy Don't Live In That New York City No More
5, Doctor Wu
6. Everyone's Gone To The Movies
7. Your Gold Teeth II
8. Chain Lightning
9. Any World (That I'm Welcome To)
10. Throw Back The Little Ones
Photo Credit: Pere Ubu