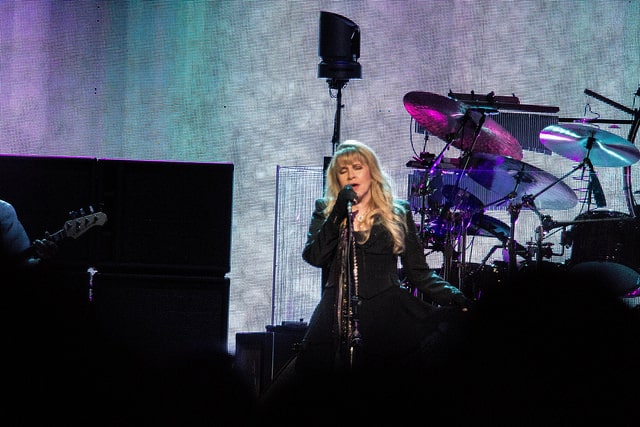 Fleetwood Mac frontwoman Steve Nicks, revealed that she thinks every band should have a girl in it. Not only is Nicks a trailblazer as a female artist, she is incredibly influential as an artist in general. Nicks was never shy of getting personal in her songs and Fleetwood Mac were a better band for it.
In a recent interview with Mojo, Nicks spoke about why she thinks it's important to have a female in the band "because it's always going to make for more cooler stuff going on than if it's just a bunch of guys. It's ultimately more romantic, no matter what. Even if nobody is getting together, it still casts a romantic spell."
Nicks also talked about the relationships in Fleetwood Mac " The relationships were totally important and everybody is still writing about everybody else. It will never stop." Fleetwood Mac are known for having had tenuous relationships with each other, most notably during their long overdue break-up.
It seems that they have put all that behind them as they have reunited and will be touring around Europe this summer. The most important of these dates is obviously their big show in the 3arena Dublin on June 20th.
Photo Credit: Rockin' Rita