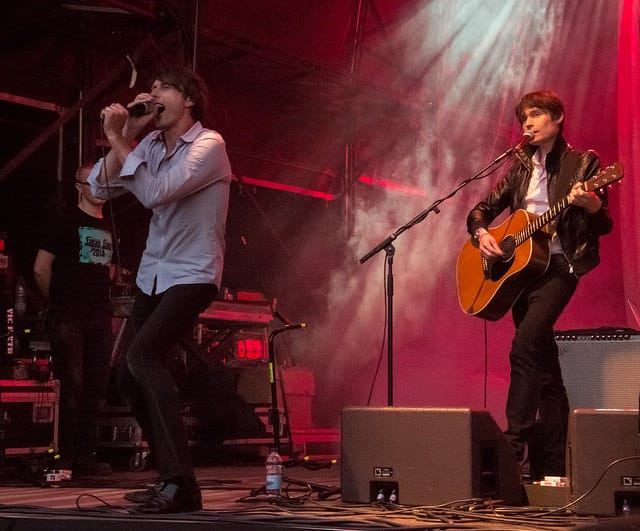 Britpop act Suede have announced that they will be playing a special one off show in Dublin next year. The band recently announced that they would be releasing a new album at the beginning of next year.
Suede revealed that they will be playing a show at the Olympia Theatre on February 10th. Tickets for the show will be available to purchase this Friday, October 30th at 10am from Ticketmaster and usual outlets nationwide.
They announced that their new album Night Thoughts will be released next year on the 22nd January 2016. The legendary Britpop act Suede made a name for themselves in the early nineties with the their albums Suede, Dog Man Star and Coming Up which established them as one of the UK's biggest acts.
The band would eventually end up splitting up in 2003 but would reunite 7 years later in 2010. Since then Suede have toured all around the world and played festivals like Glastonbury and Coachella.
On the new album they worked with a full string section to great effect and the album was produced by frequent Suede producer Ed Buller. This will all be documented in a new film by Director Roger Sargent showing the band recording the new album.
Photo Credit: Simon Q