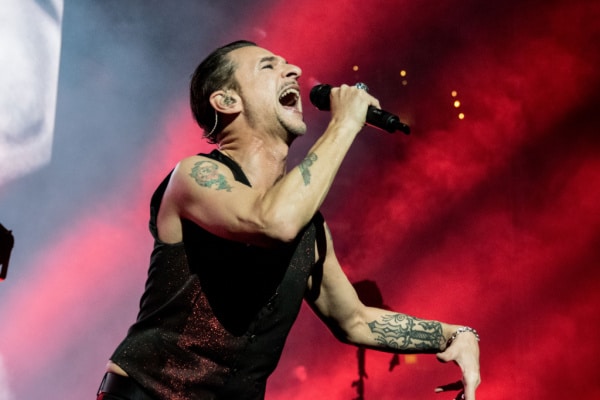 The remaining members of Depeche Mode have shared a photo of the band recording music from a studio.
This photo was shared via Instagram by band members Martin Gore and Dave Gahan. This comes just months after their keyboardist Andy Fletcher passed away aged 60. 
Fletcher was part of Depeche Mode for over four decades. The first album 'Speak And Spell' was released in 1981, and included famous hits such as 'Just Can't Get Enough', 'Dreaming Of Me' and 'New Life'.
Three years later, Depeche Mode released their first international hit with 'People Are People'.
Following Fletcher's death, Depeche Mode also released this statement, "We are shocked and filled with overwhelming sadness with the untimely passing of our dear friend, family member, and bandmate Andy 'Fletch' Fletcher,". 
"Fletch had a true heart of gold and was always there when you needed support, a lively conversation, a good laugh, or a cold pint. Our hearts are with his family, and we ask that you keep them in your thoughts and respect their privacy in this difficult time." No cause of death has been made public at this time". 
"know and love"
Since then, Depeche Mode's Dave Gahan and Martin Gore have shared a photo of the band recording from a studio.
"Finding stability in what we know and love, and focusing on what gives life meaning and purpose", they wrote.  See this post in full here.
Depeche Mode also thanked fans for their support following Andy Fletcher's death, with Dave Gahan and Martin Gore once again taking to Instagram to show their appreciation.
"We wanted to take a moment and acknowledge the outpouring of love for Andy that we've seen from all of you over the last few weeks", they said.
"It's incredible to see all of your photos, to read your words, and to see how much Andy meant to all of you". 
"As you can imagine, it's been a strange, sad, disorienting few weeks for us here, to say the least", the pair added. "But we've seen and felt all of your love and support, and we know that Andy's family has too".