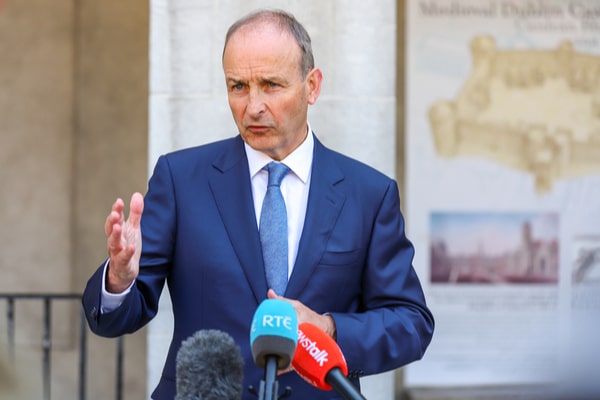 The government will announce a timetable for ending all restrictions this month.
This will confirm the government's official ending of the third Covid-19 lockdown.
It is also likely to take place in the form of a state of the nation address from the Taoiseach. This could also take place as a press conference with the three party leaders.
A "road map for the easing or removal of the remaining restrictions" will be published in the next few weeks. This was agreed at a special Cabinet meeting on Covid-19.
"remaining restrictions"
Speaking on Friday evening, a Government spokesperson said, "The road out of these remaining restrictions lies through a combination of:
maintaining the current level of restrictions during August until this wave of the disease falls
continuing the very successful national vaccination programme – especially with younger people
continuing to implement effective public health measures such as testing and tracing, self-isolation, infection protection and control and booster vaccinations".
They also added, "The Government will continue to monitor the progress of the disease and of the vaccination programme during August".
"It will also continue to receive and consider public health advice from the National Public Health Emergency Team".
"Based on those considerations, by the end of August, the Government will publish a road map for the easing or removal of the remaining restrictions". 
Government in Merriongate firing line
The government have also come under fire recently, after it was revealed that a number of ministers including the Tánaiste attended a gathering for 50 people at the Merrion Hotel.
This was organised by Katherine Zappone who subsequently turned down the appointment as UN Sepcial Envoy. Zappone had been accused of "cronyism". 
Varadkar said that he regrets the "controversy it caused". This also sparked a huge debate online with the hashtag #merriongate.
Leo Varadkar admitted this week that "mistakes were made" in appointing Zappone.
"I accept that mistakes were made in the manner in which Dr Zappone was appointed a special envoy", Varadkar said.
More on this story here.