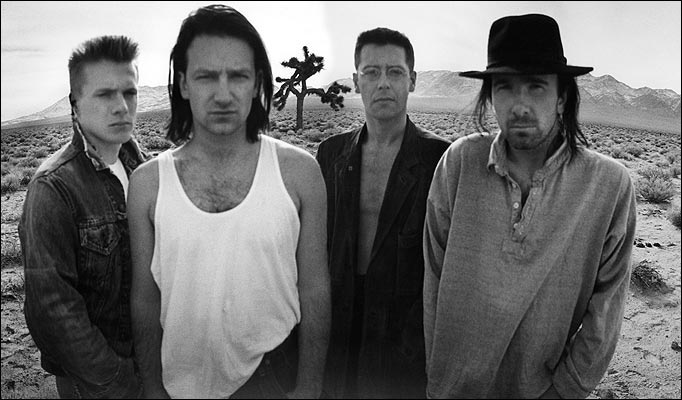 U2's 1987 album the Joshua Tree is set to be among 25 entries into the US Library Of Congress National Recording Registry.
The band's biggest album had three hit singles including "Where The Streets Have No Name", "I Still Haven't Found What I'm Looking For" and "With Or Without You". The album sold over 25 million copies on its release, 10 of which were in the US.
Other albums to be included are Jeff Buckley's 1994 cover of Leonard Cohen's "Hallelujah" Isaac Hayes's 1971 soundtrack album "Shaft", Linda Ronstadt's 1974 album "Heart Like A Wheel" and  Creedence Clearwater Revival's 1969 single "Fortunate Son".
Every year the National Recording Preservation Board selects 25 recordings that are of cultural, historical or aesthetic significance, and have to be at least 10 years old. The Library's 2013 collection  brings the total number of recordings up top 400, which is only a fraction of an overall collection of over 3.5 million items.
Nominations are gathered through online submissions from the public and the NRPB, which consists of leaders in the fields of music, sound and preservation.