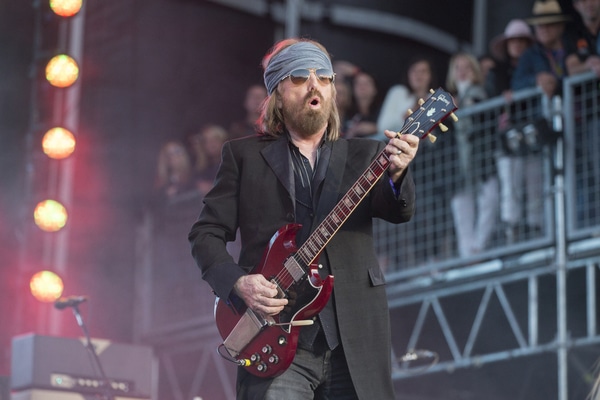 Rock icon Tom Petty has been awarded a PHD in music from the University of Florida.
Petty had previously been inducted into the Rock Hall of Fame nearly twenty years ago. He sadly passed away in 2017. His band The Heartbreakers were also inducted into the Hall of Fame in 2002.
Petty broke through during the 1970s and went on to sell more than 80 million records. Usually backed by his band The Heartbreakers, Petty released tracks like "Free Fallin", "American Girl" and "Refugee" and of course "I Won't Back Down".
The music legend whose real name is Thomas Earl Petty was unaminously voted to receive this award by the school's board of trustees.
Petty had never actually enrolled into the university, but he worked as a groundskeeper there.
"I Won't Back Down"
Petty passed away from a drug overdose in 2017.
Days after his death, Petty's single "I Won't Back Down" was played ahead of a UF football game as a tribute to him. This song has since become a regular feature at Gastors matches.
Somewhere You Feel Free: The Making of Wildflowers
On top of this, last month a documentary called Tom Petty, Somewhere You Feel Free: The Making of Wildflowers was released to stream on YouTube.
The documentary also includes previously unseen footage including the recording of the album, along with interviews from Petty, Heartbreakers band members Benmont Tench and Mike Campbell, as well as the album's producer Rick Rubin.
"I spent almost 20 years with the Heartbreakers", Petty said of the album. "And if I only made records with the same people all the time, I'd never learn, I'd never grow".
The documentary was put together after 16mm of archival footage was discovered last year.
This documentary also premiered in March of this year. Director Mary Wharton released this statement.
"Back in 1994, I was a young associate producer at VH1 when I got to work on a documentary about Tom Petty at the time that he was releasing Wildflowers," director Mary Wharton said in a statement. "The interview shoot was in Los Angeles, and that was the first time I'd ever been to California. It rained so hard the entire time that I never got to see the California sun. But I got to meet Tom Petty and work with an early mentor, Tom Kaniewski, who taught me how music docs are made. The last words spoken in Somewhere You Feel Free come from that 1994 interview, and if you listen closely, you can hear the rain in the background. 'Everybody's been knocked around a little bit,' Petty reminds us in the clip, 'but you've got to keep some faith in yourself, and you'll probably be all right.
More on this report here.