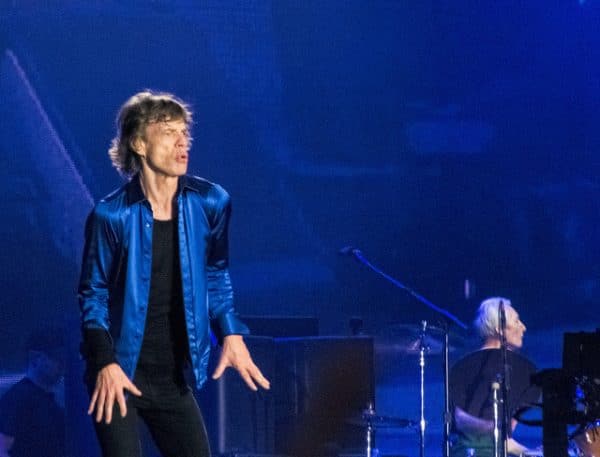 If you were alive 52 years ago this week, JFK had been president for two years, Apollo 11 was seven years away from blasting off and Michael Flatley was four years old.
Also The Rolling Stones played their first show in London's Marquee Jazz Club. In 1962 Mick Jagger and Keith Richards would often take the train to London to visit their favourite Oxford Street club.
On rare occasions they sang a few songs and dreamed of forming a blues band. Brian Jones, Ian Stewart, Mick and Keith started to rehearse at a pub in Soho. They jammed with anyone they could find, especially those who could play Rhythm & Blues.
One night in July 1962, the owner of Marquee's Jazz Club booked an unnamed band on BBC Radio's Jazz Club programme. The lads quickly needed to come up with a band name, so the club could advertise their appearance. They came up with The Rollin' Stones, taken from a track by their idol Muddy Waters.
The Rolling Stones were born, Mick Jagger (vocals harmonica), Keith Richards (guitars) Elmo Lewis, real name Brian Jones (guitars), Dick Taylor (bass), Ian Stewart (piano), & Mick Avory (drums).
Richards recalled playing songs like 'Dust My Broom', 'Confessin' the Blues' and 'Got My Mojo Working'. He described what it was like playing the concert to Rolling Stone magazine:
"You're sitting with some guys, and you're playing and you go, 'Ooh yeah!' That feeling is worth more than anything. There's a certain moment when you realize that you've actually left the planet for a bit and that nobody can touch you … it's flying without a license."
The set list from that night was:
Kansas City – Wilbert Harrison
Honey What's Wrong – Billy Fury
Confessin' The Blues – Chuck Berry
Bright Lights, Big City – Jimmy Reed
Dust My Blues – Elmore James
Down The Road Apiece – Chuck Berry
I Want To Love You – Charles Smith
I'm A Hoochie Coochie Man – Muddy Waters
Ride 'Em On Down – Robert Johnson
Back In The USA – Chuck Berry
I Feel A Kind Of Lonesome – Jimmy Reed
Blues Before Sunrise – Elmore James
Big Boss Man – Jimmy Reed
Don't Stay Out All Night – Billy Boy Arnold
Tell Me That You Love Me – Fats Domino