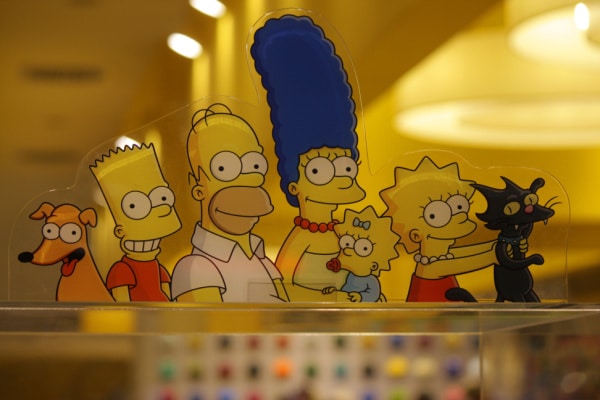 The Simpsons have claimed to have once again predicted the future, amid Donald Trump's announcement that he is to run for US President in 2024.
On Tuesday, the former US president stated his intention to launch a third campaign to run for the White House.
This comes as the producer of the cartoon show Al Jean shared an episode from 2015, which features Homer Simpson flying, and a sign in the background reading "Trump 2024".
.@TheSimpsons As predicted in 2015 pic.twitter.com/BQEbCXAyy2

— Al Jean (@AlJean) November 16, 2022
The cartoon had hinted as early as 2000 that Donald Trump could run for the White House.
In an episode titled 'Bart To The Future' it showS Lisa Simpson as US President, saying "as you know we've inherited quite a budget cut from President Trump".
"insane coincidence"
Earlier this year, Al Jean had explained that there were "two types of Simpsons predictions", describing the Trump prediction as an "insane coincidence".
"It's been said that there are two types of Simpsons prediction", he said. "There are these insane coincidences like Trump, then there's things like this where I'm really sad it came true, but not surprised". 
"You could see this coming for a long time…so I think you just have to be very vigilant about defending freedom". 
Jean's remarks came following the outbreak of war in Ukraine, which led to Simpson's bosses comissioning an episode, supporting Ukraine in their ongoing conflict with Russia.
The Simpsons had also created another scenario, regarding the events in Ukraine from an episode released in 1998.
In the episode in question, Simpson Tide, jokes were made, suggesting that the USSR was never properly dissolved, as army troops and tanks took to the streets and the Berlin Wall was resurrected.
Jean's remarks come after he previously stated that he would loved the opportunity to cast late Beatles singer John Lennon in a Simpsons episode. More on this from Nova here.