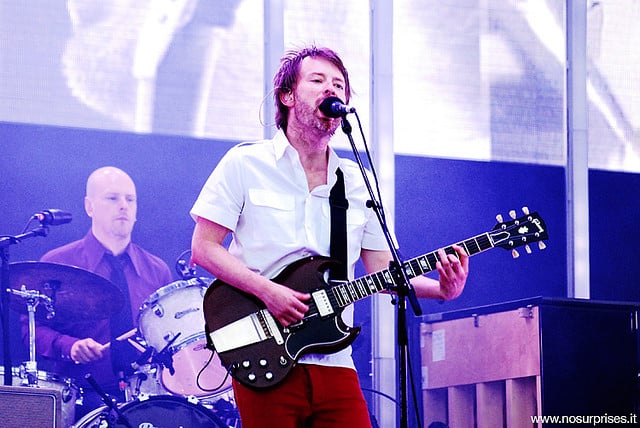 Thom Yorke has recently hit out at You Tube likening them to Nazis. In a recent interview, Yorke said You Tube "steal art" like the Nazis did during the second world war.
Yorke spoke in a recent interview with Italian magazine La Repubblica about the site. He said that the video streaming service are trying to "seize art" from their customers.
He made it very clear that he "definitely doesn't use YouTube" and said that he uses online music shop Boomkat to discover new music instead.
Thom Yorke's big problem with it was as he said "A friend of mine told me about this app to skip commercials on YouTube … They put advertising before any content, making a lot of money and yet, artists are not paid or are paid small sums, and apparently this is fine for them."
Yorke also pointed out the contradictory nature of what You Tube are doing "The funny thing is that YouTube has said 'that's not fair' [to use AdBlocker]. You know? They say it's not fair – the people who put adverts in front of any piece of content, making a load of money, while artists don't get paid or are paid laughable amounts – and that seems fine to them. But if [YouTube] don't get a profit out of it, it's not fair."
Photo Credit: Alessandro Pautasso