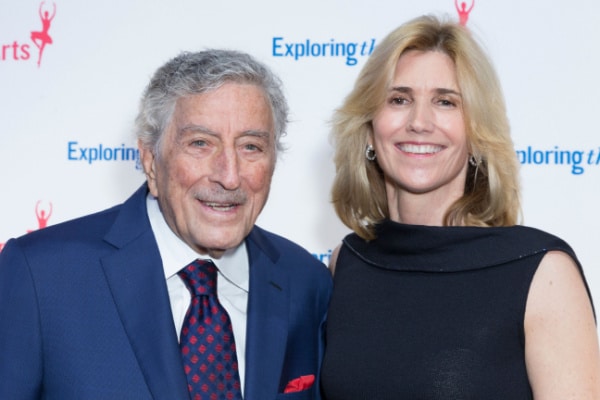 Would you like to listen to the article instead of reading it?
Susan Benedetto, the wife of the late singer Tony Bennett, has shared her late husband's final words before his death.
Bennett who enjoyed a six decade stellar career in the music business, passed away last month aged 96.
He had been battling Alzheimer's Disease since 2016, before going public with his diagnosis two years later.
Bennett's career saw him win 20 Grammy Awards, including the Lifetime Achievement Accolade, with his first Grammy arriving in 1962, following the release of 'I Left My Heart In San Francisco'.
Releasing 70 albums, Bennett was perhaps the only artist to top the US album chart in the 1960s, 70s, 80s, 90s, 2000s, 2010s, and 2020s.
Tony Said "that he loved me"
Speaking in a fresh interview, Susan Benedetto revealed her late husband's last words. According to Susan, Tony Bennett said "that he loved me".
"He would wake up every day and still say that. He woke up happy every day. Even if he had had a bad day or night, he didn't remember it", Susan said.
"That was the only blessing. He woke up happy. And he's just like, 'Susan. You're the best thing that ever happened to me.' And he would say that to me all the time".
Tony Bennett was married three times, including marrying his long term partner Susan in 2007.
Tony Bennett was once hailed as the "best singer in show business" by Frank Sinatra in an interview in 1965.