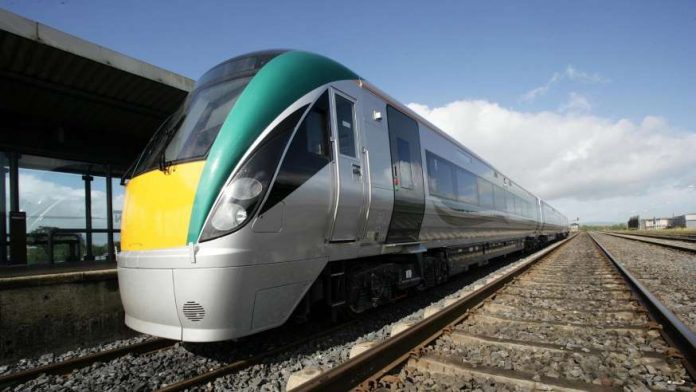 Work has begun on the country's first new train station in seven years. The Pelletstown stop in Cabra in Dublin is expected to be up and running by next summer. €10M is being spent on the project to improve public transport options in the area.
The newest station on the Iarnród Éireann network is situated between Ashtown and Broombridge stations and will serve the existing community of Ashington as well as the new community at Royal Canal Park, with a journey time of just 12mins to the city centre.
This is the first new station to open on the Iarnród Éireann network since Oranmore opened in 2013, and will be the 145th station on the network in total. The Station is funded by the National Transport Authority and levies collected by Dublin City Council from the new development at Royal Canal Park.
It is envisaged that the station will open in summer 2021 and will be served by Maynooth and M3 Parkway services. This line will also be electrified as part of the DART Expansion Programme, for which detailed design is underway.
The construction process will involve the burial underground of an existing ESB power line, which traverses the Canal. As part of this construction process, a portion of Ashington Park will be occupied to complete the underground work, but this area of the park will be fully restored for the community once the cables have been buried.
Speaking at the sod turning ceremony, Chief Executive of Iarnród Éireann, Jim Meade said: "I am delighted to be here to today to mark the start of construction of Pelletstown Station. As a railway operator, it is our goal to serve as much of the community as possible and we look forward to serving the communities of Ashington and Grand Canal Park for many generations to come."
Anne Graham, Chief Executive of the National Transport Authority said: "The construction of Pelletstown Station is among the measures provided for in the NTA's Transport Strategy for the Greater Dublin Area, and the commencement of construction is a very positive development. This station will be particularly useful for communities of Ashington and Royal Canal Park and will provide residents of this up-and-coming area with a much-needed public transport option that allows them to make sustainable transport choices."
The Lord Mayor of Dublin, Tom Brabazon said: "The provision of a new station at Pelletstown will be of great benefit to the citizens of this area. Levies collected as part of the new development at Royal Canal Park will contribute to the building of this station, this is an excellent way of funding infrastructure provision and will greatly enhance the quality of life for the community here at Royal Canal Park and Ashington.