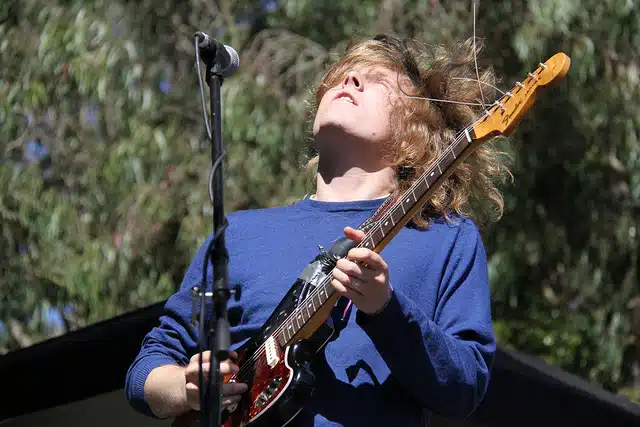 Seventies revivalist Ty Segall has put out a new live record titled Live In San Francisco with his band.
Ty Segall Band's last release was the amazing 2012 LP Slaughterhouse.The band comprises of bassist Mikal Cronin, drummer Emily Rose Epstein, guitarist Charles Moothart.
The ten track live album features several great tunes, including the rocking tune 'Feel' from 2014's Manipilator LP.
Ty's musical style draws from Bowie, Black Sabbath, The Stooges and The Beatles. His last studio record titled Manipilator, has been compared to David Bowie's Diamond Dogs, the New York Dolls' Too Much Too Soon and Neil Young's On The Beach.
Watch Ty Segall's phenomenal performance of 'Feel' on Conan below.
The singer-guitarist has always had a steady release of records since his debut album Ty Segall in 2008.
Watch him rock out with ghosts in his last video for the single 'The Singer'.
The Bay Area rocker is also a member of a number of other groups, including Fuzz, The Traditional Fools, Epsilons, Party Fowl, Sic Alps, The Perverts, as well the Ty Segall Band.
Live In San Francisco track list:
01. Wave Goodbye
02. Slaughterhouse
03. Death
04. I Bought My Eyes
05. Feel
06. The Hill
07. Thank God for the Sinners
08. Skin
09. Standing at the Station
10. What's Inside Your Heart