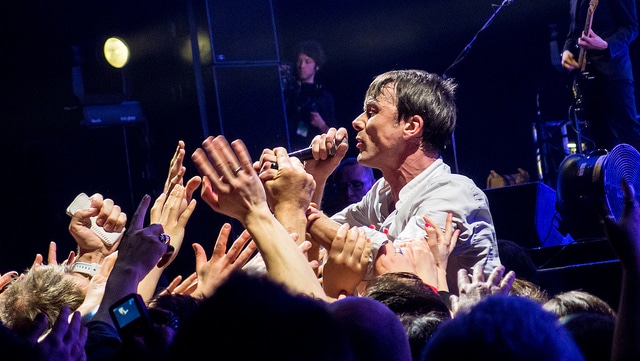 NME announced that the 2015 winner of the Godlike Genius Award is London alt-rock band Suede.
The group will collect the award in the next week at the NME Awards, taking place at London's O2 Academy Brixton, on February 18th.
The band began in 1989, quickly asserting themselves as one of the key acts for the upcoming Brit-pop invasion. In 1992, Melody Maker labelled the band "The Best New Band In Britain" and their self-titled debut album became the fastest selling LP in a decade.
Suede have put out six albums since 1992, their last release being Bloodsport in 2013.
Speaking to NME, the band's frontman Brett Anderson said: "It's wonderful to be recognised, and it's great for us having been through lots of ups and downs in our career. It's been a real rollercoaster ride of extreme highs and lows, so to be honoured in this way 25 years after we got together is lovely, really."
Talking about the band's impact, NME editor Mike Williams says: "Suede fundamentally altered the course of alternative music in the 90s, tying disparate strands of influence into one definitive British sound. They found romance in squalor and beauty in self-destructive hedonism. They were the outsider gang everyone wanted to join and I'm delighted to announce them as the recipients of this year's NME Godlike Genius Award."
Brighton rockers Royal Blood will be performing at the NME Awards ceremony, as well as American hip-hop duo Run The Jewels and English indie band The Vaccines.
Check out the full list on nominees here.
*Image: Andy Paradise*