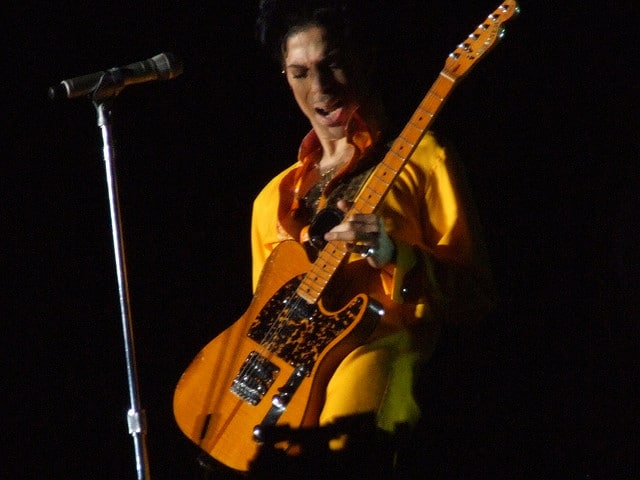 Prince has shared two new songs from his forthcoming records, Plectrumelectrum and Art Official Age.
Both albums are scheduled for global release on September 30th through Warner Bros. Records.
The new track, U Know, is taken from Art Official Age, Prince's first solo album in four years.
Art Official Age, will be Prince's  37th album and features thirteen tracks. It will be the singer's first release from Warner Bros in eighteen years.
He famously had a falling out with the label, that lead him to changing his name to an unpronounceable symbol and scrawling slave on the side of his face.
The other new track, Whitecaps, will appear on Plectrumelectrum, the forthcoming album by Prince's band 3rdEyeGirl.
Speaking to the Minneapolis Star Tribune, Prince described the album, "I've finally got something that is a cohesive statement." The record will feature an electro-funk song called The Gold Standard, followed by a "complex electronic discourse" track, Prince said.
Listen to the new tunes below via SoundCloud.
Art Official Age track list:
Art Official Cage
Clouds
Breakdown
The Gold Standard
U Know
Breakfast Can Wait
This Could Be Us
What It Feels Like
Affirmation I & II
Way Back Home
Funknroll
Time
Affirmation III
Plectrumelectrum track list:
Wow
Pretzelbodylogic
Aintturninround
Plectrumelectrum
Whitecaps
Fixurlifeup
Boytrouble
Stopthistrain
Anotherlove
Tictactoe
Marz
Funknroll