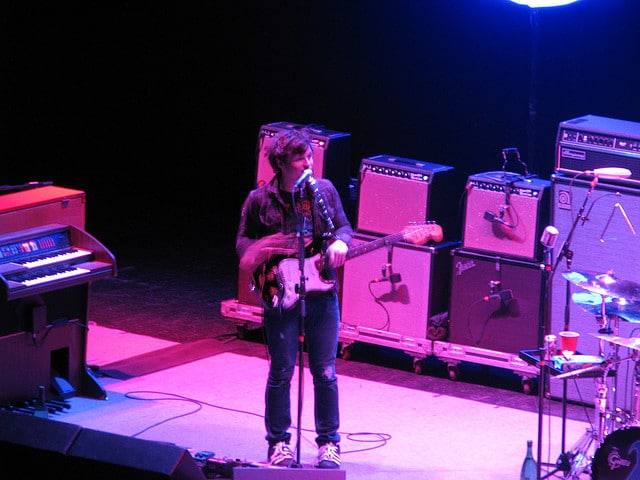 Ryan Adams is currently streaming his new upcoming self-titled album, due out on September 8th.
This will be the singer-songwriter's fourteenth record, and his first LP in three years since Ashes & Fire in 2011.
Adams produced the new album at his Pax-Am studios in Hollywood, Los Angeles. The first single from the album is 'Gimme Something Good'. In the song's video, Adams is joined by the one and only Elvira.
In the intervening years since his last record, Adams has released an EP 7 Minutes In Heaven, with his side project punk rock band Pornography, as well as working as a producer on Fall Out Boy's EP PAX AM DAYS.
Adams has just started touring in the United States and announced five dates in the UK for September. Unfortunately he has not yet announced any Irish tour dates.
The singer also put out a new 10-track 7″ vinyl that was released via his Pax-Am label. The collection entitled 1984, came out on August 19th, just weeks ahead of the release of his anticipated, self-titled new album.
The 7″ vinyl is described as 'a homage to the halcyon days of the earliest releases from US indie punk labels Dischord, SST, Touch & Go and their ilk'. 1984 is a limited edition vinyl with only 3,000 copies.
You can stream Ryan Adams here.
Ryan Adams track list:
Gimme Something Good
Kim
Trouble
Am I Safe
My Wrecking Ball
Stay With Me
Shadows
Feels Like Fire
I Just Might
Tired Of Giving Up
Let Go