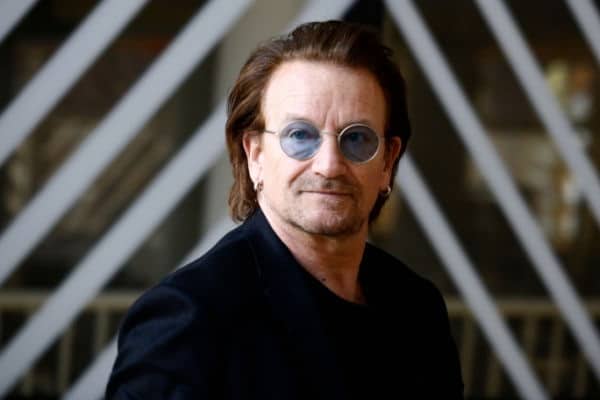 Would you like to listen to the article instead of reading it?
U2 have added an extra 11 dates to their residency at the Sphere venue in Las Vegas.
Having kicked off this residency on September 29, U2 became the first band to perform at the new MSG Sphere in Nevada.
These shows have seen Bono and co perform some deep cuts from their 'Achtung Baby' album, for the first time in 30 years.
The residency which is titled, 'U2:UV Achtung Baby Live At Sphere' was initially scheduled to run until December 16, amid speculation that the band were to add extra dates.
"unprecedented demand"
U2 have since confirmed via a press release new Sphere dates for January and February next year, due to "unprecedented demand".
These shows will see the band perform on January 26, 27, and 31 in 2024. They will also perform at the $2.3 billion venue on February 2, 3, 7, 9, 10, 15, 17, and 18.
See more on this below.
DUE TO UNPRECEDENTED DEMAND, ADDITIONAL 11 DATES ANNOUNCED FOR U2:UV ACHTUNG BABY, LIVE AT SPHERE IN 2024.

JAN 26, 27, 31
&
FEB 2, 3, 7, 9, 10, 15, 17, 18https://t.co/JseHnTNcHe paid subscribers may submit a Ticketmaster Request now through Saturday, October 21 at 10PM PT.… pic.twitter.com/7FhjHEDYbN

— U2 (@U2) October 19, 2023
Tickets for these shows are out now on pre sale through to October 21 10pm PT for U2.com paid subscribers, with tickets going on general sale from October 25 at 11am PT.
Get your hands on those here.
News of this comes just weeks after U2 also hinted that new music could also just around the corner.
"Well, I think new music, new tunes," The Edge previously said. "There's a lot that we have ready and some that need a little dusting off, but will be ready soon. I tell you, we've got some amazing new songs. Really exciting".