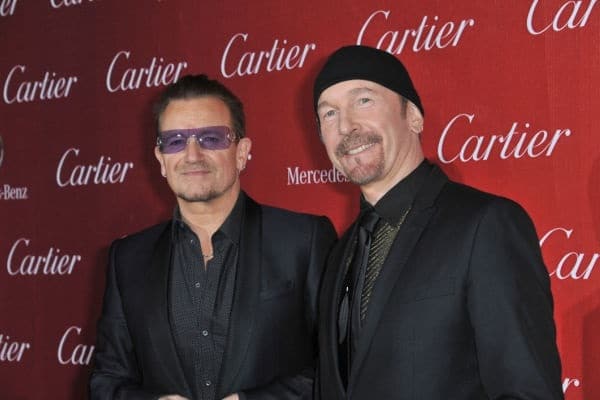 Would you like to listen to the article instead of reading it?
It has been reported that U2 are planning to extend their Vegas residency at the new Sphere venue.
This residency which the band kicked off last month (September 29), has shown them performing deep cuts from 'Achtung Baby', as well as other classic tracks.
U2 have performed these shows in Nevada, as part of their residency with drummer Bram Van Den Berg deputising for Larry Mullen Jr, who is recuperating from surgery.
What Happens In Vegas, Stays In Vegas
The live shows, which are titled 'U2:UV Achtung Baby Live At Sphere', are to finish on December 16.
However, it has since emerged that U2 could be set to extend their stay, with new dates to be added, according to reports.
Rumours have been spreading that U2 look set to add as many as 12 more dates, with organisers continuing to look for other acts to headline this incredible $2.3 billion venue.
While these dates have yet to be confirmed, Bono and co are reportedly guaranteed $4 million per show from Live Nation.
U2 have certainly shown no signs of slowing down, having also hinted that new music could be on the way.
"Well, I think new music, new tunes," The Edge said. "There's a lot that we have ready and some that need a little dusting off, but will be ready soon. I tell you, we've got some amazing new songs. Really exciting".
Lead singer Bono added, "Edge has about 100 in the bag. I have about 20… but [bassist] Adam [Clayton]'s got something to contribute".
More on this from Nova here.