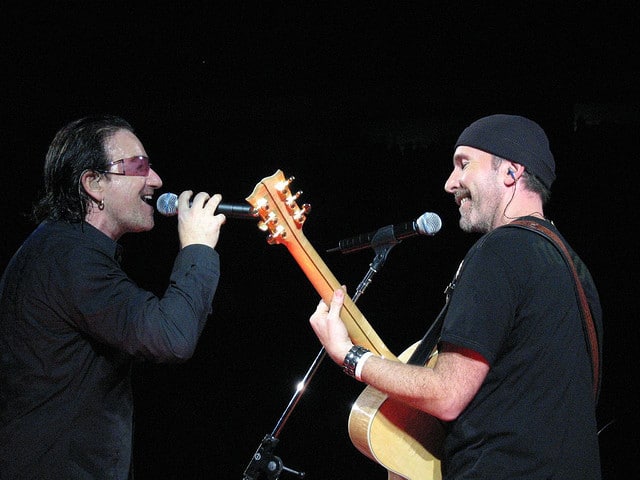 At a recent rig in Montreal, U2 dedicated their hit single 'One', to Canadian rockers Arcade Fire. It was the band's second night playing the city and their gig on Saturday night, took place in the prestigious BellCentre Venue.
They also played a track called 'Lucifer's Hands' at the gig, which was on the deluxe edition of their latest album Songs Of Innocence. It is the first time that the band has played the bonus track at a live event.
Arcade Fire's Win Butler and Règine Chassagne were in attendance at the gig, hence the dedication. Butler has recently been performing as a solo artist, so maybe the choice of song may have something to do with the band's hiatus.
U2 will finish up their stint in Montreal with two more shows in the city, starting tomorrow night on June 16th. U2 will be playing six nights in the Uk later this year, but have yet to reveal any dates in Ireland.  You can watch the video down below of the band's rendition of 'One' in Montreal with the whole crowd singing along.
Photo Credit: Phil Romans