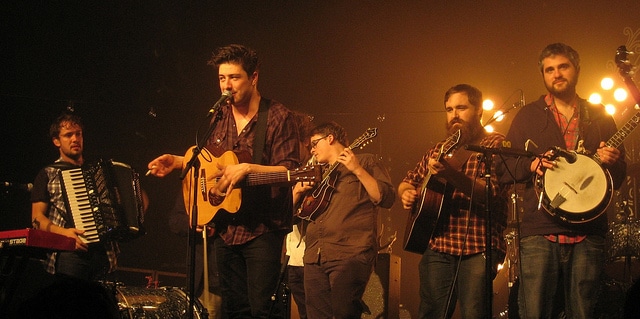 Mumford & Sons recently headlined Bonnaroo Music Festival in Manchester, Tennessee last Saturday. The band invited a number of different performers on stage to play a rendition of The Beatles' classic 'With A Little Help From My Friends'.
Among them was Irish sensation Hozier, who joined them on stage with his guitar to sing along. Other performers that also came up , were Jim James and Patrick Hallahan from My Morning Jacket, War on Drugs Jon Natchez and actor Ed Helms, just to name a few.
Mumford & Sons recently released their third album Wilder Mind back in May, which saw them ditch their folk roots for a much more edgier rock sound. They worked with Arctic Monkeys producer James Ford on the album and also demoed songs with Aaron Desner from The National.
In a recent interview, the band talked about their move toward a more electric sound saying "We want to keep changing things up on each record". Following on from this, they talked about their change in direction and what future albums could sound like "On the last record, we were sort of on that path, and this feels like a continuation of that journey," they jokingly said "And, you know, the fourth record will be a hip-hop album".
Photo Credit: Sarah A.