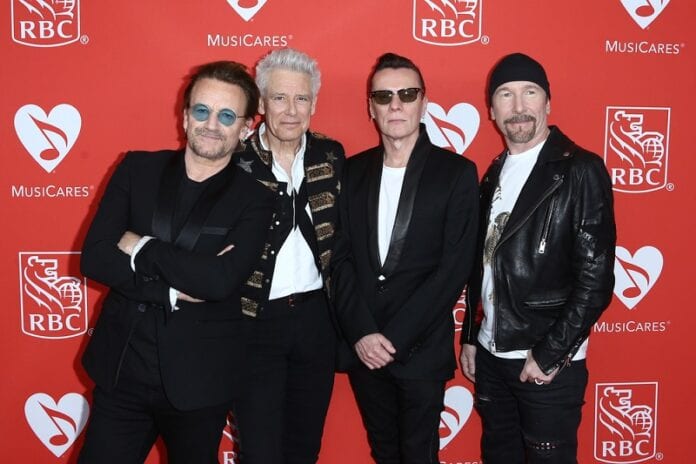 U2 have previewed their newest song on TikTok after officially joining the video platform earlier this week. The snippet shared on the app gave fans a sneak peek at the song due to be dropped by the band later this week. 
TikTok users will now have access to U2 's discography to implement at soundtracks for their posts on the app. News of the addition came alongside a 26-second snippet of the band's newest song 'Your Song Saved My Life'. 
The track will feature in the upcoming animated sequel SING 2, where U2 frontman Bono will make his voice acting debut at Clay Calloway, a reclusive rockstar lion. 
In a recent press release it was reported that U2 had seen great success and demand on TikTok prior to officially adding their discography. The #U2 hashtag had reportedly seen over 249 million video views before the band joined the platform. 
A wide range of songs from the band will be available on TikTok's music library, including 'Beautiful Day', 'With Or Without You', 'Vertigo', 'Sweetest Thing', 'One', and 'Where The Streets Have No Name'. 
In celebration of the 30th anniversary of U2's seminal album 'Aching Baby' the band will also be uploading archival footage of past performances and tours throughout their three-decade history for TikTok users to enjoy. 
U2 are the latest in a long line of high-profile artists and groups to lend their discographies to the highly popular video platform including Led Zeppelin, ABBA, and Taylor Swift.