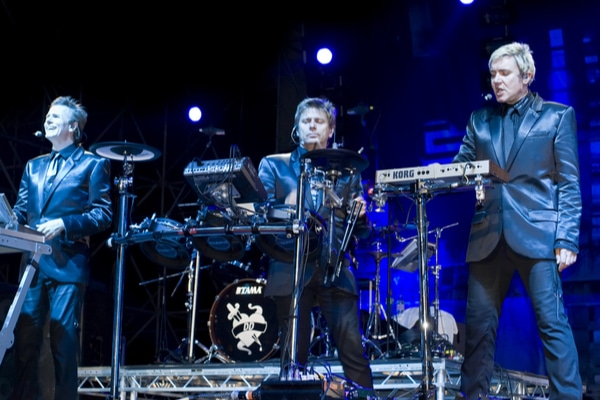 Simon Le Bon has revealed that Duran Duran used to order drugs or "substances" via hotel room service back in the 1980s.
Despite this, Le Bon did also insist that after he married Yasmin Parvenah in 1985 that "things changed".
"I've been going to the Sunset Marquis (a hotel in Los Angeles) for nearly 40 years", Le Bon told Alan Carr's Life's A Beach podcast. "When I first went there, it was not quite so high rent…you used to be able to order 'substances' on room service, if you knew the right people to ask". 
"And we did. We partied. We lived the '80s…and then one more time around". 
However, he also added, "things changed when I got married. They had to". 
Back in 2016, Duran Duran bandmate John Taylor also spoke about his battles with addiction.
"It is pretty depressing when you realise that drugs and alcohol, these external things outside of you, have you in their grip and you can't control them. I didn't know how to get out of it". 
Back in August, Simon Le Bon also criticised music streaming services in the most recent row over royalties for musicians.
He added that a great "hole" will be left for the next generation of music stars as it will become financially impossible to have a recording career. Find out more here. 
Duran Duran Biopic Out In The Next Few Years – Roger Taylor
Last month, Duran Duran drummer Roger Taylor also announced that a biopic on the band about their success during the 1980s is in the works.
"It's something that is under discussion", Taylor said. "It is being discussed and we've had different scripts and ideas put forward".
"We haven't quite decided on the right one yet. But there are things in development so we will see where they go. We would love to do something like that and I think something will happen in the next few years". 
More on this report from Nova here. 
The band released their 15th studio album "Future, Past" earlier this year.