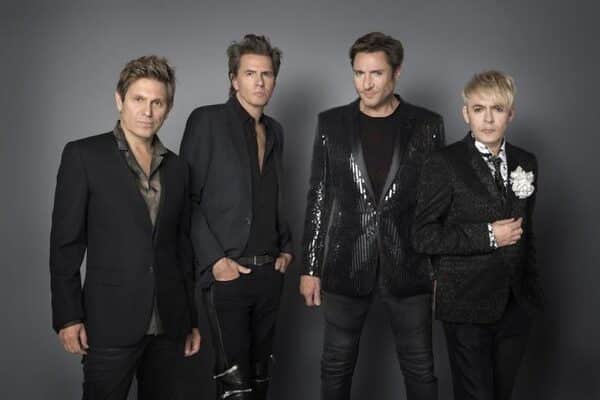 Simon LeBon has criticised music streaming services in the latest row over royalties for artists.
The Duran Duran frontman has warned that a "hole" will be left in the next generation of musical talent, as it's increasingly becoming financially untenable to embark on a recording career.
As it stands, recording artists receive less than a cent per stream through most music streaming services.
Artists have increasingly been speaking out about the challenges of a career in music in the post physical media landscape.
In April more than 150 UK artists lent their signatures to a letter to Prime Minister Boris Johnson. The letter urged the UK government to reform the streaming model and "put the value of music back where it belongs – in the hands of music makers."
Now LeBon has added his voice to the campaign.
"Artists need to get paid properly for music that is streamed, that's where the money should be coming from," he said in an interview with NME. "What do artists get? It's like 0.2 of a penny per stream and that's not just for artists, a percentage of that will go to the record company as well who then don't give it to the artists, they'll give it to the people they consider to be the most successful artists."
"It's so unfair and it's so wrong – the idea that people can spend nine quid a month and listen to unlimited music worries me for a start because it devalues recorded music," he added.
LeBon highlighted how the inability to perform live during the pandemic had left most artists with no revenue stream.
"The real practical knock-on effect is that new bands can't make money unless they play live and during a pandemic no one has been able to do that," he said.
"There's going to be a hole in the generation," LeBon warned. "Music is a form of expression that people who want to do it can't live without. I'm just so glad that I make music. When we started there just wasn't as many bands. The competition was nothing like it is now and the focus of attention was much tighter so you could be in the biggest band in the world. I don't think it would be possible to pick that now."
The UK's Department for Digital, Culture, Media and Sport (DCMS) Commons Select Committee recently investigated the streaming music model.
The DCMS's inquiry found that artists can receive as little as 13% of the revenue generated on streaming services. The inquiry called for the UK government to introduce new legislation to ensure artists can "enjoy the right to equitable remuneration for streaming income."