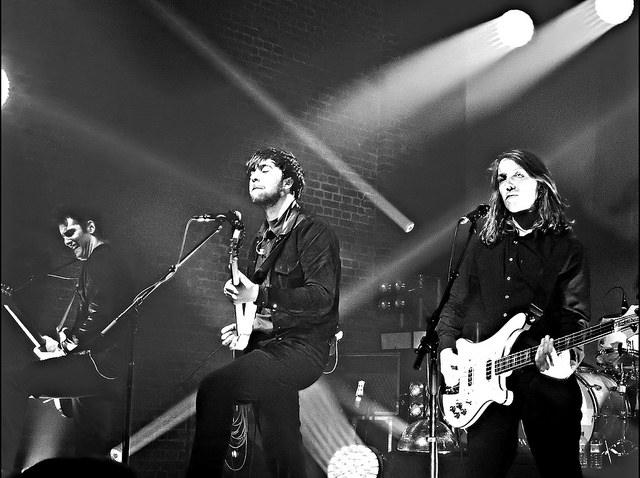 The Vaccines have revealed that they are almost finished writing the follow up to English Graffiti. 
The band started working on the new record earlier this year, with frontman Justin Hayward-Young telling DIY Mag "We've got like twenty songs – I don't know how many of them are gonna end up being Vaccines songs. I think we'll just record in the new year and see what happens,"
The upcoming record will be their first since drummer, Pete Robertson left the band at the beginning of the year. The drummer had been with the band since its formation in 2009.
Earlier this year, in a interview with NME, frontman Hayward-Young suggested that this album may be taking the band in another direction "There's always been an ambition with this band to be better every time we make a new record and push ourselves. Nobody could accuse us of making the same record twice,"
The band recruited Spector's Yoann Intonti as Robinson's replacement when they played Reading and Leeds Festival last weekend.
The band have said that they hope to start recording their new material soon.
Photo Cred: Drew de F Fawkes