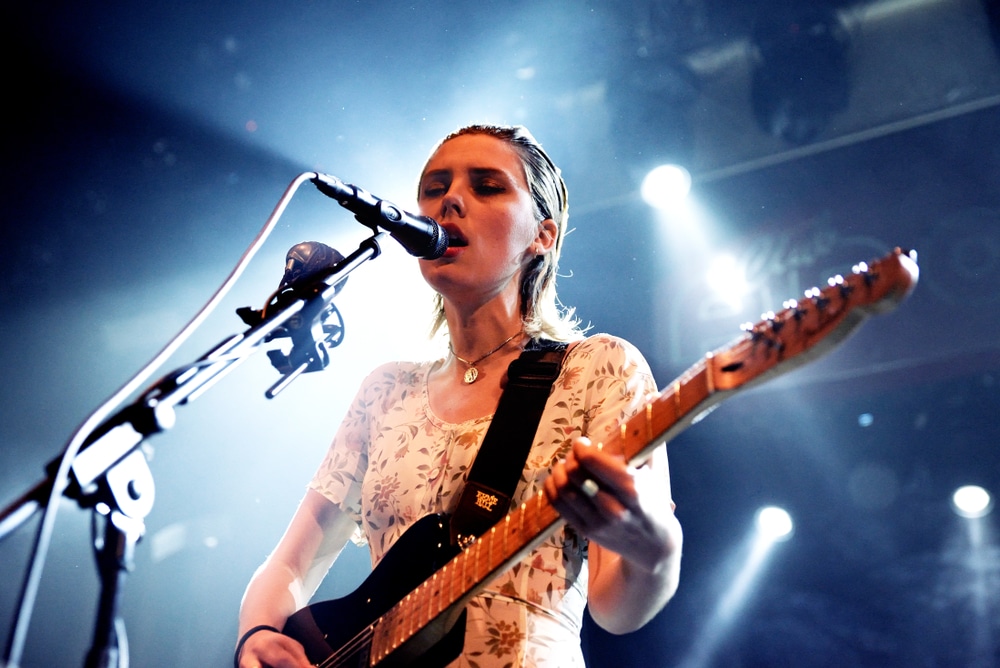 Wolf Alice have covered Camila Cabello's hit 'Never Be The Same' during an appearance on Radio 1's Live Lounge. The band are no strangers for turning pop hits into darker moodier tunes,  they covered back in 2015 they covered One Direction's 'Steal My Girl'.
Wolf Alice appeared in the famous studios May 15 th to perform the cover as well as a version of their album song 'Space & Time'. That track is set to be the band's next single. The two Live Lounge performances are available below.
Wolf Alice are also getting ready to support Liam Gallagher at his forthcoming gig at London's Finsbury Park on Friday June 29th.
Speaking to the NME, Wolf Alice Bassist Ellis said of the upcoming show, 'I can't speak for everyone, but I think the general consensus is it's just fucking mega really, innit. What's better than getting an offer to support Liam Gallagher? It's just really, really cool and I'm so proud to eventually say I supported Liam Gallagher and fingers crossed nothing goes wrong.'
'I never dreamt of supporting Oasis or any of those bands. That whole realm seems almost fictitious cos it was on such a big scale, do you know what I mean? Because I'm from a bit of a different generation as well, they took on a different form. They were untouchable. It was beyond dreaming about it, really. You never think that's going to happen.'